Herdsmen destroy about 200 acre farms, kill femal farmer in Ondo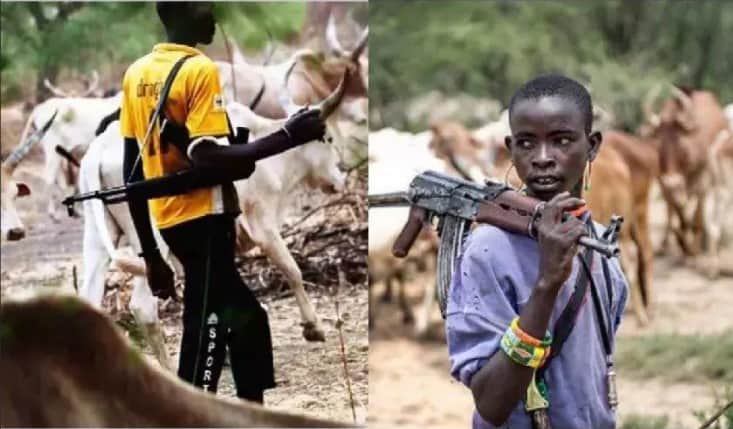 -The herdsmen also destroyed the farmland of  a serving judge of the Ondo State Customary Court of Appeal, Justice Michael Owoyemi
-The female farmer was not only hacked but her body was dismembered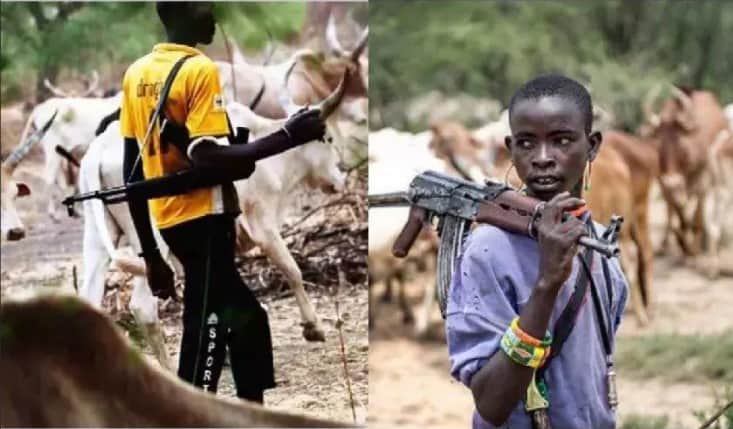 Herdsmen kill woman, destroy 200 acre farms
A female farmer, identified as Patience Salami has been murdered allegedly by Fulani herdsmen in Akure, the Ondo State capital.
The suspected Fulani herdsmen had allegedly infiltrated a farmland at Arodoye community, in the Akure South Local Government Area of Ondo State, destroying 200 acre farms.
Naija News learnt that the attackers hacked late Mrs. Salami, to death on her farm and went on to mutilate her body.
The incident happened during the end-of-year holiday when most of the farmers had travelled out of the community.
One of the owners of the farmlands destroyed by the herdsmen, was a serving judge of the Ondo State Customary Court of Appeal, Justice Michael Owoyemi, who owns about seven acres of arable crops.
Justice Owoyemi spoke on behalf of the farmers saying the herdsmen usually come during yuletide season.
"The herdsmen returned last December destroying over 5,000 heaps of cassava in my farm. They took advantage of the break and brought their cattle and uprooted the cassava to feed their cows.
"We have reported the herdsmen to the security agencies in the past and also to the traditional ruler, the Deji of Akureland, Oba Aladelusi Aladetoyinbo, who promised to wade into the matter.
"The herdsmen are determined to send the farmers out of their land in the South-west unless steps are taken by the concerned authorities, otherwise, it will degenerate to ethnic clashes in the South-west.
"What they have destroyed in the twinkle of an eye is worth millions of naira," he said.
Owoyemi disclosed that the farmers had petitioned the state governor, Mr. Rotimi Akeredolu, the security agencies and the Ministry of Agriculture to intimate them on the havoc wrecked on farmlands in the area.
Victory Oweh, another farmer whose farmland was destroyed, said he lost over ten acres to the herdsmen and their cow as the assailants set his farm ablaze after destroying the crops.
He said: "We are just respecting the laws of the land and trying not to take the law into our hands. We have been reporting them to the security agencies with no positive results," he said.
"I cannot imagine working all through the year and some herdsmen and their cattle will invade our farms to destroy all my labour in just one day.
"The Ondo State Government should follow the steps taken by the Ekiti State Government by enacting laws to curb the activities of the herdsmen in the state.
"We are calling on the state government and security agents in the state before taking the law into our hands," he admonished.
It was gathered that nobody had been arrested by the security agencies for the incident.