Fuel Scarcity: Long Queues Persist In Ilorin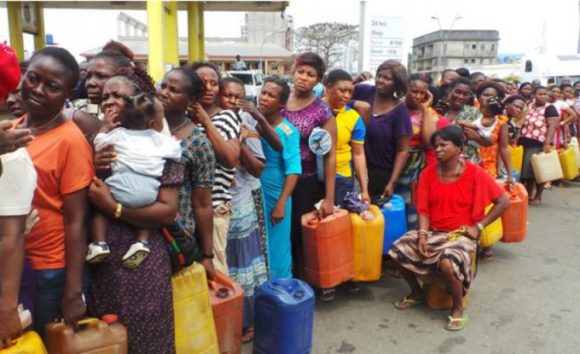 -Residents who cannot afford to queue at the few filling stations resort to purchasing furl from black marketers at N350/litre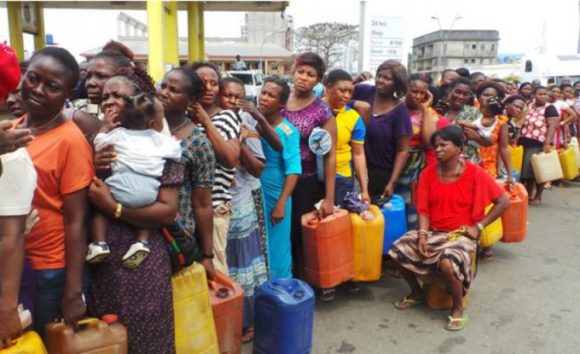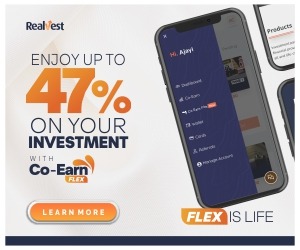 Kwara state residents are still besieged by scarcity of fuel.
Residents are still constantly queuing at the few filling stations that are selling petrol.
However, most petrol stations in the Kwara state capital, Ilorin, are still not selling fuel, with just a few of those selling are dispensing fuel at the official pump price of N145 per litre.
Residents who cannot stay on the long queues have had to resort to purchasing fuel from black marketers at the rate of about N350 per litre.
Nigerians across the nation are still lamenting the scarcity of the priced commodity.
Source: Naija News