-Looters would return all they stole from Nigeria – Buhari
-Buhari tells religious leaders to respect others' rights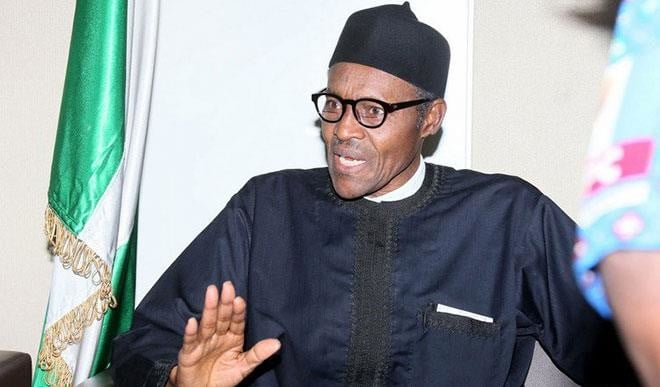 Buhari vows that looters of Nigeria's treasury would not sleep well
President Muhammadu Buhari has restated his war against corruption in the country.
The President made the emphasis on Tuesday at the Presidential Villa in Abuja, in separate meetings with the Qadiriyya Muslim Movement in Africa and the Izalatul-Bid'a-Wa-Iqamatus-Sunnah.
President Buhari's statement was made known by his Senior Special Assistant on Media and Publicity, Garba Shehu.
Buhari assured that the security agencies in the country would continually expand their dragnet to ensure corruption is eradicated from public offices.
The President said: "Justice will be done to all in the war against corruption. As religious leaders, I urge you to tell your followers to respect the rights of others.
"Those that stole from the public can no longer sleep well in the country today. When they run abroad, they cannot take their landed assets with them.
He added that "We will, in all cases, have them return what they looted."
The leader of Qadiriyya Muslim Movement in Africa, Dr. Keribullah  Kabara, expressed the movement's support for the President, adding that they would continually pray for Buhari's good health and longer life to pursue the goalof building a stronger Nigeria that provides for all citizens.