399 Nigerian Army Generals Get Redeployment Order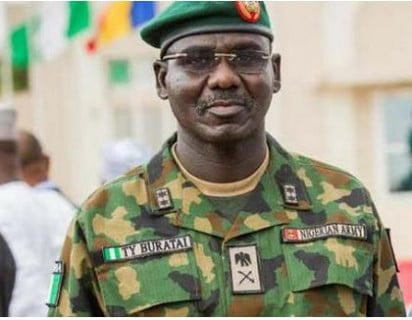 – Nigerian Army announces the redeployment and postings of 399 senior officers.
– The new postings and redeployment is expected to take effect by January 2018.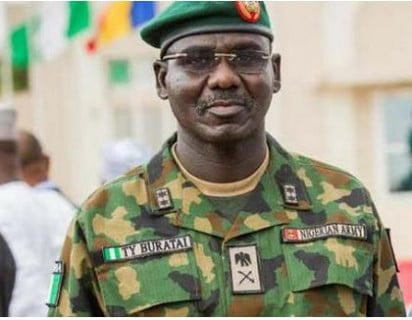 Army redeploys 399 Generals
The Nigerian Army has released 4th quarter 2017 postings and appointment of its officers.
A statement released by Brigadier General Sani Kukasheka Usman, Director, Army Public Relations stated that 399 officers were affected by the posting and appointments.
Usman further revealed all the postings and appointments takes effect from 2nd January 2018.
"The Nigerian Army has today Friday 29th December 2017, released the 2017 Fourth Quarter Postings and Appointments of its Officers."
"It will be recalled that recently some senior officers were promoted to the ranks of Brigadier Generals and Major Generals respectively, while some have also left service on completion of mandatory years of service in the Army."
"The posting is also aimed at injecting new hands to further actualize the vision of the Chief of Army Staff, Lieutenant General TY Buratai, which is "to have a professionally responsive Nigerian Army in the discharge of its Constitutional roles".
"Accordingly, the posting and redeployment has affected some Principal Staff Officers at Defence and Army Headquarters, Corps Commanders, General Officers Commanding (GOC), Commandants of Training Institutions and Directors, amongst others. In all, the posting and appointments affected 399 Officers."
"Those affected include, Major General RO Yusuf Commander Training and Doctrine Command (TRADOC), who is now the Chief of Policy and Plans (Army), Major General AA Salihu, Chief of Defence Communications will now take over as Commander, TRADOC, Major General LO Adeosun, also from Defence Headquarters, has been appointed Commander, Infantry Corps, Major General CM Abraham has been moved from 2 Division to Defence Intelligence Agency as Deputy Chief of Defence Intelligence, while Major General OF Azinta replaces him as General Officer Commanding 2 Division, Major General US Yakubu is now to take over as Commandant of Martin Luther Agwai International Leadership and Peacekeeping Centre, while Major General FO Agugo, is now Commander, Command Army Records, while Major General JS Malu is now the Corps Commander, Nigerian Army Engineers and Major General JGK Myam, the Director of Operations is now the Commander, Army Headquarters Garrison, Abuja."
"Others affected include, Commander Guards Brigade, Major General MS Yusuf, who is now General Officer Commanding 6 Division, replacing Major General EO Udoh, who is reassigned to 81 Division as GOC. In same vein, Brigadier General UT Musa is now the Commander Guards Brigade. Major General IBJ Okeke is now Corps Commander, Nigerian Army Medical Corps, while Major General KO Kadiri is now Group Managing Director, Nigerian Army Welfare Holding Limited/Guarantee. Similarly, Major General EJ Enenche has been appointed Commandant Army War College Nigeria, while Brigadier General JA Agim is now the Acting Director Defence Information and Brigadier General JTE Chukwu is now the Commandant of Nigerian Army School of Public Relations and Information."
"Brigadier General LT Omoniyi has been appointed as the Commander of the newly established 17 Brigade with Headquarters in Katsina, Brigadier ET Essien is now Commander 29 Task Force Brigade, while Brigadier General TA Lagbaja is coming from Headquarters 8 Division to Army Headquarters as Acting Director Operations and Brigadier General GN Mutkut takes over as Commander 7 Multinational Joint Task Force Brigade."