257 More Nigerians Repatriated From Libya Slave Market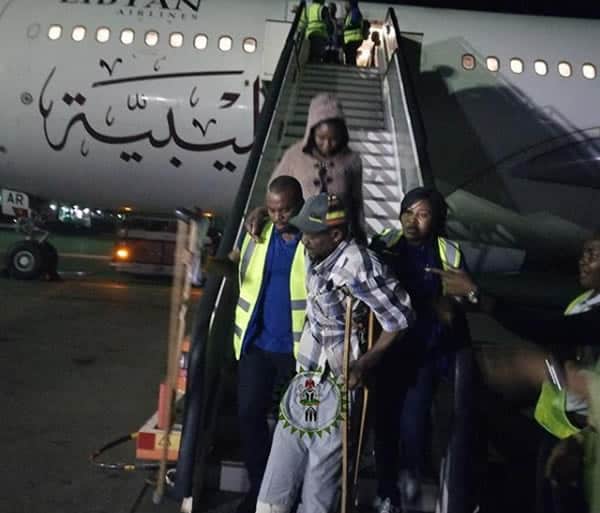 -More Nigerians escape from the Libya slave market.
-They were received upon arrival by NEMA officials as well as other relevant government agencies.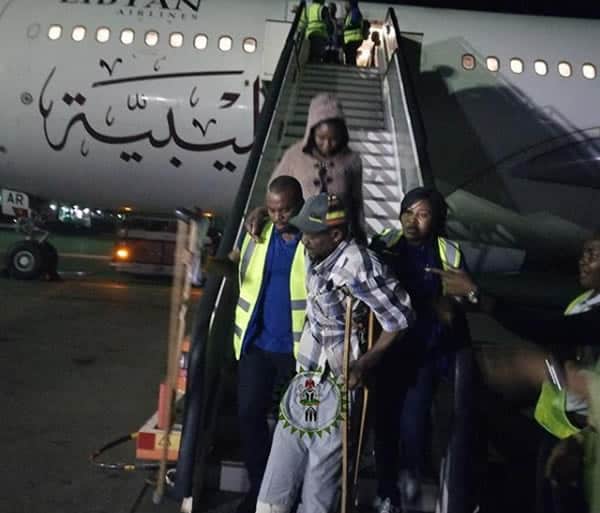 Federal government welcomes another 257 Libya returnees
The National Emergency Management Agency, (NEMA) has on Thursday, December 28, welcomed another batch of 257 Nigerians from Libya.
The returnees who arrived Lagos at about 6:00pm on Thursday evening, include 152 female adults, 82 male adults, 9 children and 14 infants.
They were received on behalf of the federal government by the Director General of the National Emergency Management Agency, Mr. Mustapha Maihajja, who was represented by the South-West coordinator of the agency, Mr. Suleiman Yakubu.
The NEMA boss reiterated government's commitment to unmask all those responsible for leading Nigerians through such dangerous routes with the hope of getting them across to Europe.
He also sought the corporation of the returnees in providing useful information that can be useful in tracking down masterminds behind the criminal network of activities.
This latest set of returnees brings to 6, 672, the total number of people so far rescued by the International Migration Organisation with assistance from the European Union between January and December 28, 2017.
Source: Naija News