Unpaid Salaries: Aregbesola Pleads With Workers To Endure Till March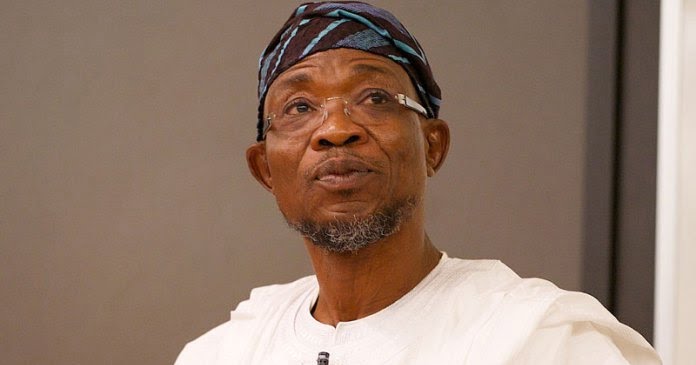 Governor Aregbesola attributes unpaid salaries to poor allocation and recession in the country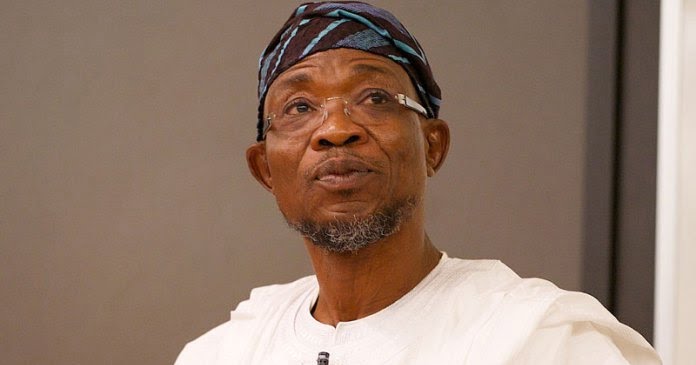 Please bear with me till March -Aregbesola begs workers
Osun State Governor, Rauf Aregbesola, has appealed to the workers for more endurance, over the half salary being paid them currently.
The governor attributed the development to poor allocation and recession, while also assuring that "the season of famine would be over by March next year."
The governor made the plea on Thursday, while addressing workers at a public service annual lecture organised by the public sector to commemorate his 7th anniversary in office.
He commended the workers for their perseverance and also noted that only 28 percent of the workforce earns 50 percent of their salaries.
"You (the workers) have done so well that what is left to say is to thank you. There is a contract between you and us. It's an abiding contract.
"The equivalence of what we have today is that we are in a state of war. When we remove the physical condition, what we have is an economic war situation and I have said this before," he said.
"The reality is that it's impossible to do more than we can. We stopped paying full salary in July 2015," he added.
Explaining  how the state's funds are spent,  Aregbesola said the federal allocations, three tranches of Paris refund and internally generated revenue which his administration got since July 2015 till date summed up to N61,315,234,80,33.
He added that about N63,992,440,337,27 was utilized to pay salaries and pensions from July 2015 till date, while disclosing that the total money received from the federal government as monthly allocations from July 2015 till date was N82,86,315,913,55k.
He stated that that N59,892,165,704,43 was deducted by the federal government from the source, leaving Osun with the net allocation of N22,204,150,209,12.
"No matter how much you hate me, ask yourself how have we been paying salaries?  It has, indeed, been difficult paying salaries. It is not easy. Some people are trying to use workers against us. Our state requires extraordinary push to overcome its challenges. To our workers, I want to tell you that we need your further understanding, patience and perseverance," Aregbesola said.
"Our season of famine will be over by March next year. You have demonstrated understanding. You have sacrificed sufficiently. Bear with us a little more in order to weather the storm together. Keep faith. Very soon, the storm will be over."
Source: Naija News