Nigeria needs an Effective NAFDAC – Senator Saraki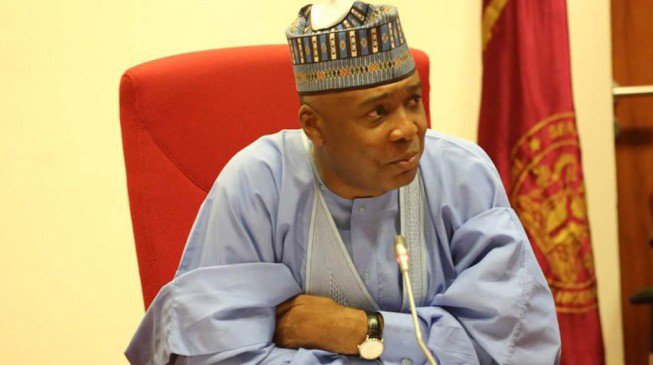 -Saraki appeals to NAFDAC staff to support new DG, Dr. Moji Adeyeye to take the agency to greater heights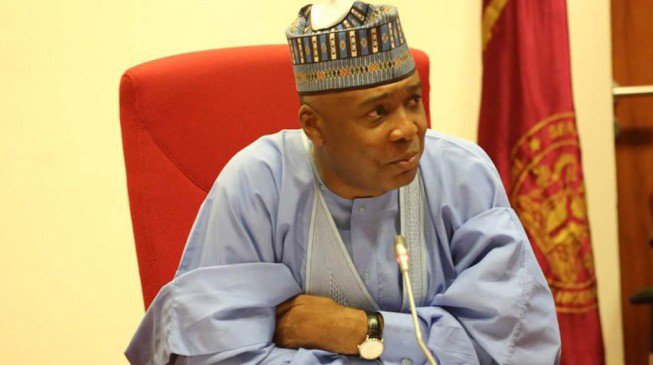 Saraki says Nigeria needs an effective and strong NAFDAC
The Senate President, Bukola Saraki, on Thursday re re-emphasised the nations need for an effective National Agency for Food and Drug Administration and Control (NAFDAC).
Saraki said such would defend the health of the nation and eradicate the production and distribution of drugs and other illegal substances in Nigeria.
In statement signed by his chief press secretary, Sanni Onogu, Saraki laid the emphasis when the newly appointed director general of the NAFDAC, Dr. Moji Adeyeye, led the management of the agency on a visit to the Senate in Abuja.
The senate president said: "You are a person who has been successful in her career and who has an antecedent of being transparent, professional, honest and being ready to serve," Saraki said to Dr. Moji Adeyeye.
Saraki added that "We now have a DG that has come to serve — and not a DG who has come to be served.
"The country is excited about that and a lot of responsibilities come with this. On a very serious note, I must tell you that you bring a lot of experience, exposure and even by your comments today, I can see a lot of passion."
Charging the the senior staff of the agency to support the new DG to reposition the organization, Saraki stated that, "This is somebody who has come with great passion and you have to adjust and I can promise you that we are going to give her all the support.
"In fighting corruption, we will give her all the support. In budgeting, we will give her all the support. She said during the time of Dora Akunyili, she had Obasanjo, she (Dr. Adeyeye) has the National Assembly not just the Senate. Please give her all the support because we need a strong and effective NAFDAC.
"I just came back from Kano and we had a session there on drug abuse where a lot of our women and girls are taking things like Codeine, Tramadol and engaging in all manner of drug abuse because we are not effective in the area of drug control.
"It is important for us as a country to get NAFDAC working. It is not a place that is popular. If you are going to do the work right, then you cannot be popular.
"But we need it for the health and safety of our people and as such, we will give you all the support that is required. We will give you support because NAFDAC is important for the country and for all of us," Saraki stated.
During her visit, Dr. Adeyeye, told the senate president that she is ready to reposition NAFDAC and make certain that the agency lives by its responsibility of ensuring quality and correct use of drugs as well as eradicating harmful edible products in the country.
She said "I came to resume about two weeks ago and as soon as I got in I started facing challenges that have resulted from years of lack of focus."
Adeyeye added that "I told the House Committee yesterday that a new sheriff is in town. It will not be business as usual. There are many things that we could do better for the health of our nation."