GTBank Speaks On Innoson, EFCC Controversy, Dispels Rumours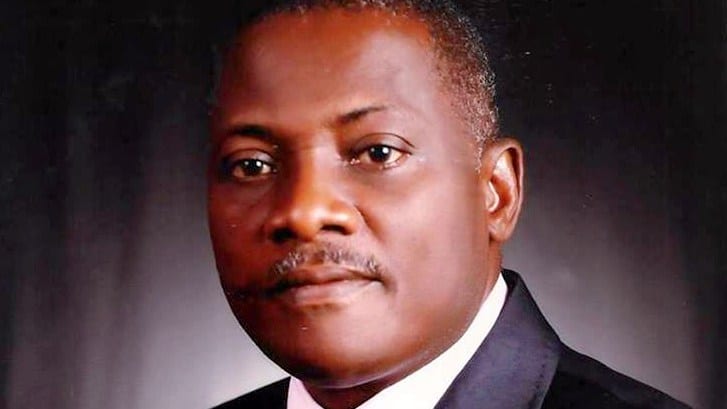 -GTBank says it will not be discouraged from recovering back its money from Innoson Group.
-It also dismisses rumour that its customers have started withdrawing and closing down their accounts with them.
Following the arrest of the founder and Chairman of Innoson Motors, Innocent Chukwuma, the Guaranty Trust Bank (GTB) said it would not cease reporting any criminal activity to the relevant agencies.
Against the backdrop of the controversy between the bank and Chief Executive Officer of Innoson Motors, Innocent Chukwuma, the bank in a notice sent to the Nigerian Stock Exchange (NSE), on Thursday, said it would not be deterred from recovering back debts from any recalcitrant debtor.
Naija News reported that Chukwuma was arrested on Tuesday morning at his residence in Enugu by operatives of the Economic and Financial Crimes Commission (EFCC) and was later released on bail on Wednesday evening.
The EFCC said it arrested the industrialist because he rebuffed their invitation and jumped administrative bail. However, the Innoson group refuted the claims, saying the anti graft agency lied.
It was learnt that Chukwuma and GTBank have been at loggerheads over claims by the Innoson boss that the bank made unnecessary deductions from his bank accounts. On the contrary, the bank said Chukwuma falsified bank and some shipping documents.
The bank, in its notice to the stock exchange, signed by the company secretary, Erhi Obebeduo, said "The bank would however not be deterred from pursuing appropriate actions either in respect of its delinquent loans or reporting any untoward/criminal activity for investigations by the appropriate authorities.
"The Bank as a custodian of depositors' funds views it's obligation to depositors with a high sense of responsibility and would jealously protect such funds and take appropriate steps to recover debts from any recalcitrant debtor," the notice said.
The bank also on its official Facebook page, dispelled speculations that its customers were withdrawing their money and subsequently closing their accounts following the feud with Innoson company.
The bank said, "The attention of Guaranty Trust Bank plc has been drawn to publications in the news and social media which purports that customers of the Bank are closing their accounts with the Bank, and urging the Bank's esteemed customers to withdraw their money from the Bank as a result of this.
"These statements are completely false, baseless and malicious. Disregard rumours, innuendoes and false statements that are being spread by mischievous elements, both in the news and on social media."
Source: Naija News