Senate Fumes Over Innoson Boss' Arrest, Directs Committee To Conduct Investigation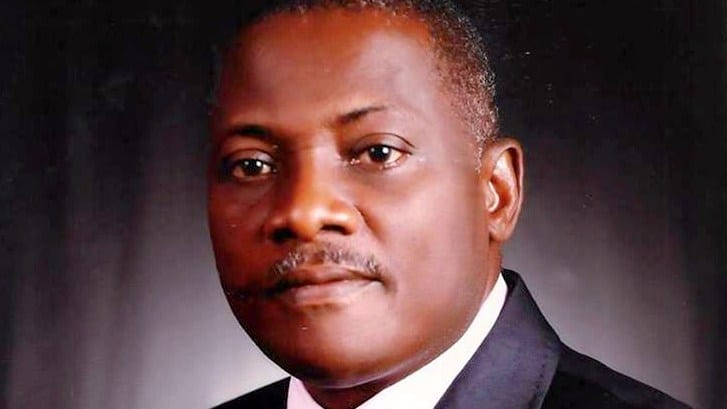 Senate decries Innocent Chukwuma's arrest by the EFCC.
The Senate has waded into the arrest of the founder and chairman of Innoson Automobile Group, Innocent Chukwuma by the Economic and Financial Crimes Commission (EFCC).
Naija News reported that Chukwuma was arrested at his residence in Enugu on Tuesday morning.
The Senate on Wednesday therefore, mandated its committee on anti-corruption and financial crimes to investigate the matter and report back within 24 hours.
This move according to Premium Times came after the Deputy Senate President, Ike Ekweremadu raised issues concerning the arrest.
Ekweremadu said, "Yesterday I got a number of messages indicating that Mr Innocent Chukwuma was arrested by the EFCC over a transaction between him and GTB.
"This morning I made an effort and I spoke with him, his story is straight forward, he said he was at his house at 5:00 am Tuesday morning when he heard gun shots and he thought they were assassins and so he went into hiding after about two hours he saw some police and he thought that help had come, so he came out of his hiding and ran to the police man who promptly arrested him. As he was trying to find out what was his offence, they told him when they get to the police station they will inform him of the offence. As at today nobody has told him what the offence is.
"Any person who is arrested and detained should be informed reason for his arrest. As I speak Mr Innoson Chukwuma is yet to be informed of what led to his arrest or detention but if you go through the media today, the story is that he is owing GTB. As a lawyer I'm at a loss how a transaction between someone and his bank will inform the EFCC.
"The story he told me is that he is not owing the bank anything, he borrowed money from the bank which he has since repaid but the bank kept charging money and withdrawing it from his account. They set up an audit and the auditor came to a conclusion that they had deducted more than N500 million, he was insisting on 22 percent, the bank said they will pay 17 percent so that is where they had the disagreement and they now went to court and it gave judgement in its favour at the federal high court and the court of appeal and the matter is at the supreme court. The fact that matter is in court and it was a commercial transaction gives no room for the intervention of EFCC, I'd like to appeal to this Senate to ensure that Mr Innocent Chukuwma is released promptly."
Senator Sam Anyanwu, representing Imo-PDP, in his remark, lamented the alleged impunity of the EFCC.
Anyanwu said, "I want to ask a question. EFCC as it stands today, does it have a chairman? Because I knew in this chamber, the head of EFCC was rejected during screening because of poor performance and yet he has been there as chairman.
"There was a businessman from Imo State that was killed in EFCC custody. The body is still in the mortuary till today. These are the kind of things we are seeing in this country, why must we allow it to continue?
"We have been talking about promoting made in Nigeria goods. This man manufactures vehicles, he has over 5, 000 people in his employment, he has international partners. What are you projecting before them? That he is a criminal? If we as Senate allow this to continue, there is nothing else that will ever work.
"We rejected somebody here, yet he is allowed. Are there no other Nigerians who are credible to fight corruption? Every small thing, EFCC. Tomorrow, if a wife refuses to give his man sex, they will go and call EFCC. It will get to that point."
Enyinnaya Abaribe, representing Abia-PDP, said, "Another incident happened in his house. The wife asked a question; why are you arresting my husband? What has happened and they slapped her."
Reacting to Abaribe's claim, Bwacha Emmanuel, representing Taraba-PDP, therefore said, "As a member of this Senate, I sponsored a motion to call for support of the anti-corruption war but as I listen to this story. If truly the wife of Innocent Chukwuma was slapped by a member of EFCC, something has to be done. Somebody must be held responsible, somebody must lose his job. Otherwise, we'll be wasting our time here."
The Senate President Bukola Saraki, condemned the arrest by the EFCC, saying it was not the commission's responsibilty to intervene in the matter involving the Innoson boss and GT Bank.
"As a society that we are all planning, that our country to be civilised, I think this does not speak well of the country. How a private commercial transaction has now become the focus of the EFCC. I think this area is the focus. Whether he is owing or not, I think we must be seen protecting the fundamental rights of citizens. I've never seen when FBI interferes between City Bank and Ford Motors, or the financial crime agency in UK intervenes. We are just making a mockery of ourselves and we really should be able to do the right thing."
The EFCC had on Tuesday said Chukwuma hired six truckloads of thugs to attack its operatives at his residence.
Source: Naija News