JAMB Accredits 72 Centres In Lagos For 2018 UTME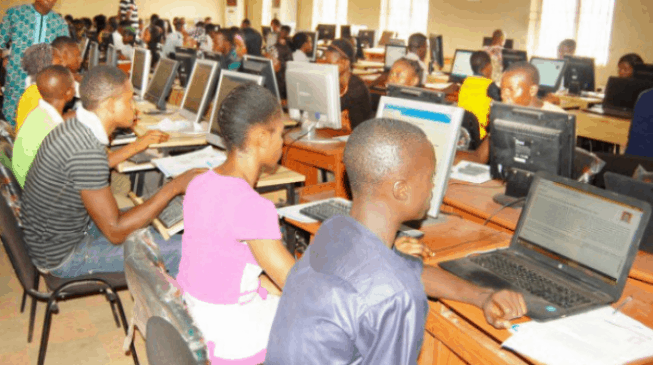 JAMB warns candidates against fraudsters.
The Joint Admissions and Matriculation Board (JAMB) has accredited 72 centres in Lagos State in preparation for the 2018 Unified Tertiary Matriculation Examination (UTME).
The State Coordinator of the board, Sunday Aladegbaye, said on Monday in Lagos that 63 centres were accredited for the examination in 2017, noting that the increase showed that more candidates will sit for the 2018 UTME.
He said, "Preparations are in top gear for the examination in the state. We have accredited 72 centres that have met our requirements for the conduct of the mock and the main examination in 2018. But this figure can increase."
He therefore warned candidates not to fall prey of unscrupulous individuals who establish fake JAMB website to defraud them.
"Experience has shown that some group of persons would create a strange website in the name of JAMB and be registering candidates to defraud them.
"This is misleading just as it is criminal. We also wish to reach out to candidates to go to only approved centres for their registrations. We (JAMB) will not be accountable for anything that happens to them.''
The coordinator said that any person or group of persons caught operating any illegal or unaccredited registration centre for its examinations would be prosecuted by the board.
He added that the board was prosecuting a fraudster in court for allegedly registering candidates for the 2017 UTME.
"He operated the centre at a place very close to our Lagos office on Ojora way in Lagos. When he was caught, he did not show any remorse for his action.
"We will continue with the case until justice is achieved to serve as a deterrent to others. We are a credible organisation and feel strongly that things should be done the right way and with due process.
"It is only logical that any person or persons willing to do business with JAMB, go through the right channel in order not to cause Nigerians pains,'' he said.
Source: Naija News