Biafra: Nnamdi Azikwe's Wife Disagrees With IPOB On Biafra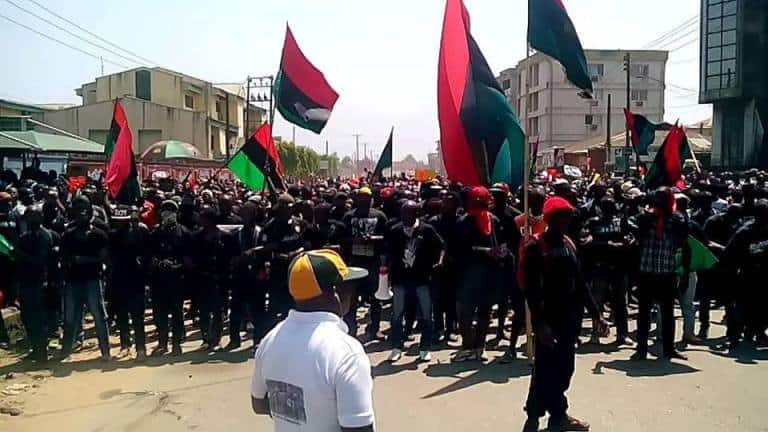 -Uche Azikiwe disagrees with IPOB over Biafra agitation.
-She submitted that the sacrifices made by the nation's founding fathers to unite the country,should not be allowed to go down the drain.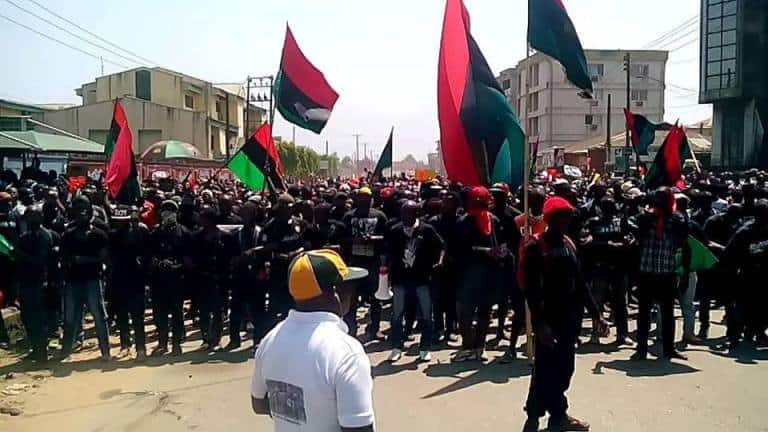 Uche Azikiwe wants Nigeria to remain an indivisible entity.
Prof. Uche Azikiwe, Wife of Nigeria's first President Nnamdi Azikiwe, has declared support for the country to remain united as one Nigeria.
Her position is contrary to that of the Indigenous People of Biafra (IPOB) who are agitating for the creation of the independent republic of Biafra.
She made her position known on Monday, while speaking at the 2nd convocation lecture of the Federal University, Ndufu-Alike in Ebonyi state.
The theme for the lecture was  'National Reconciliation and the Role of Universities'.
She, during her speech commended the selflessness and nationalism of the late Chief Obafemi Awolowo, Alhaji Ahmadu Bello and other founding fathers of Nigeria.
She urged Nigerians to remain united in honour of the sacrifices made by the founding fathers of Nigeria who fought for the unity of Nigeria.
"The country should not be allowed to disintegrate during our time because if it does, my husband and his contemporaries would turn in their graves.
"These founding fathers sacrificed a lot for us to be one irrespective of their differences, and this should make us to collectively find solutions to the problems threatening to disintegrate us," he said.
"We should call upon God in solving the problems and seriously address issues of injustice, inequality, among others which threaten our corporate existence as an entity.
"The nation's political class should also be called to order because we gave them the mandates to lead us but unfortunately, they are not doing so rightly," she said.
Chief John Nwodo, President General of Ohaneze Ndigbo-Socio Political group, said the nation's universities can play the role of ensuring national unity.
"The universities should thrive to save the country from the obvious and present dangers promoted by gaping sense of hopelessness while returning us to the part of national reconciliation and growth.
"Universities by their nature, are supposed to be places for research, growth of ideas and solution oriented contributions for advancement of mankind," he said.
"I am a product of the university education both in Nigeria and United Kingdom but must confess that most of them in Nigeria have presently fallen below the required standards.
"Universities are staffed and grown by products of primary and secondary schools and if the teaching quality in these schools is poor, the quality of students and graduates of our universities would be correspondingly low," he said.
He also took time to decry the dying quality of education in Nigeria.
"I taught constitutional law briefly in a Nigerian University and appalled that some students could not even express themselves in readable English and therefore, lack the wherewithal to crystallize answers to basic examination question," he said.