Olubadan: Stop Parading Yourselves As Kings – Mogajis Warn Chiefs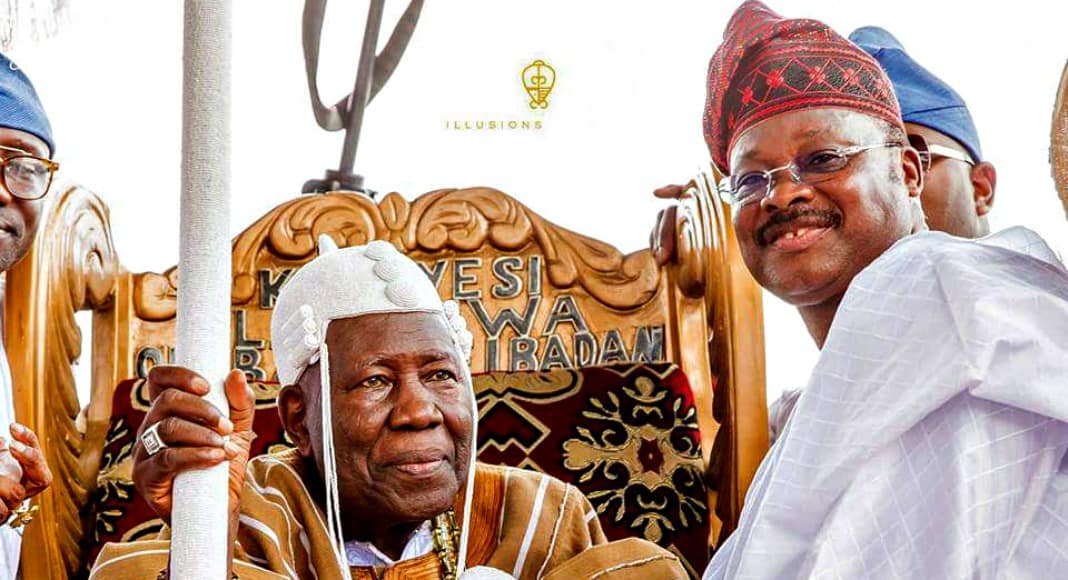 -The Council of Authentic Ibadan Mogajis give High Chiefs 7-day ultimatum to take back threat against Olubadan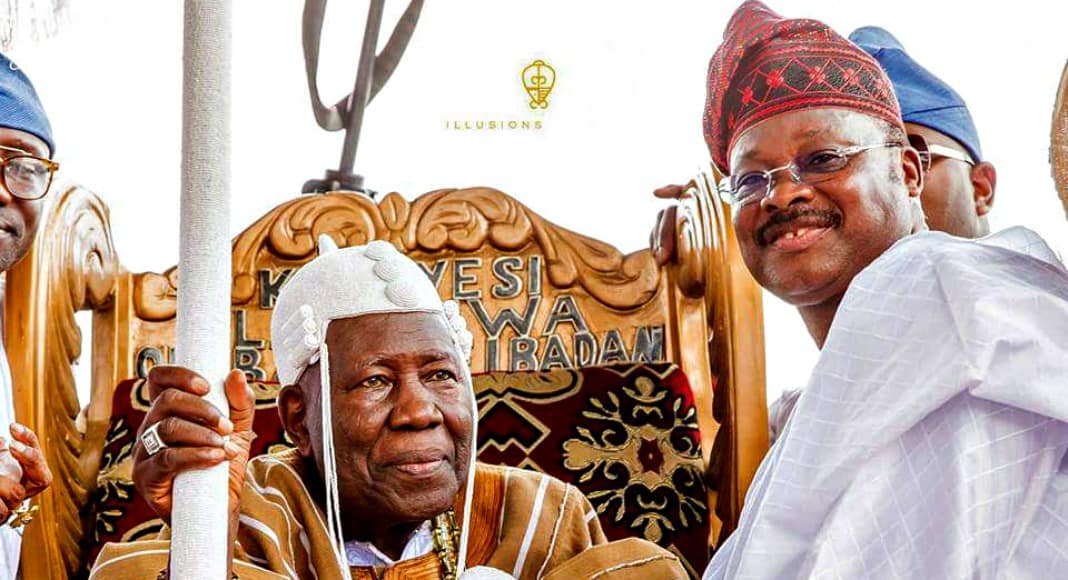 Stop Parading Yourselves As Kings – Mogajis Warn Chiefs
The Council of Authentic Ibadan Mogajis who can be otherwise known as Family Heads, has issued a 7-day ultimatum to some High Chiefs in Ibadan who gave a 21-day dethronement notice to the Olubadan of Ibadanland.
The council warned that failure to withdraw the threat would mean the chiefs are ready to face the anger of the people of Ibadan.
Naija News recalls that some High Chiefs and Baales elevated to the position of kings, in a rather controversial way, by the Senator Abiola Ajimobi led government in Oyo State had on Monday, 4th December issued a 21-day ultimatum to the Olubadan to be of good conduct or risk being ousted from the throne.
The High Chiefs who were members of the Olubadan-In-Council led by the Otun Olubadan of Ibadanland, High Chief Lekan Balogun alleged that the Olubadan made decisions on behalf of the Council, hence stirring the Ibadan people revolt against the state government.
However, the family heads after their meeting held on Thursday, charged the High Chiefs to stop referring to themselves as Ibadan kings, so as not to cause chaos in the ancient city.
Speaking on behalf of the group Chief Olawale Oladoja noted that he family heads concluded on speaking out against the threat to the Olubadan by the new kings in order to avoid disintegration of the Ibadan chieftaincy customs and tradition.
The mogajis also appealed to President Muhammadu Buhari and Governor Ajimobi to stop the 21 kings from disrespecting the Olubadan, whom they said is a peace loving ruler.
Source: Naija News