Top 10 Expensive cars owned by African celebrities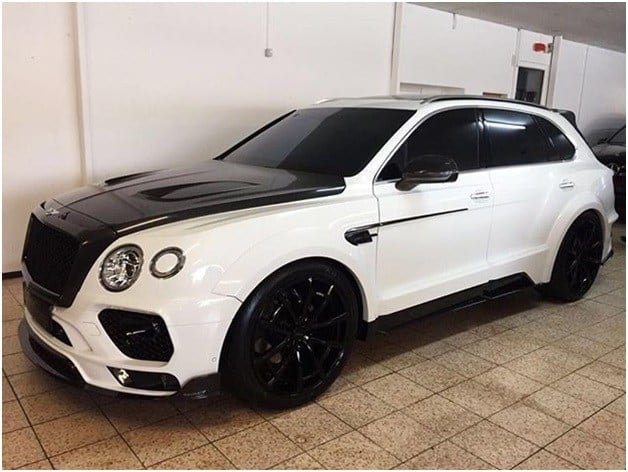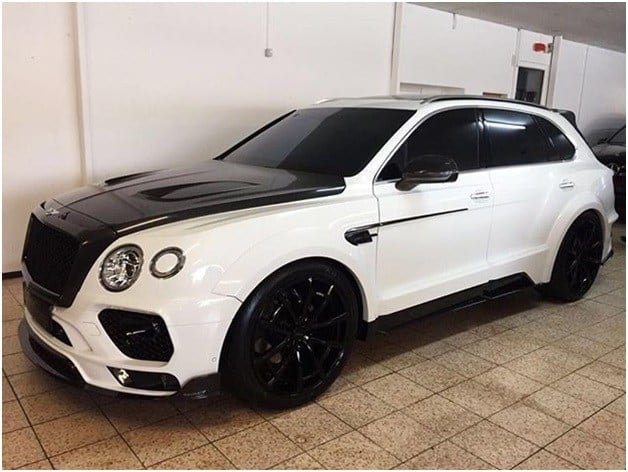 As the prices of gas continues to climb due to the recession that is going on around the continent, instead of Africans to forego their expensive vehicles for cheaper ones they are still acquiring more expensive ones. In their usual fashion they have taken their status symbol to next level by choosing to drive some of the market's fastest, slickest, and most luxurious cars.
From singers to sports stars, here are 15 African stars that drive in some these jaw dropping cars.
Please Share these amazing luxury vehicles and their very famous driver and if you are not satisfied with this ratings your comments and criticism will be welcomed.
SAMUEL ETO- BUGATTI VEYRON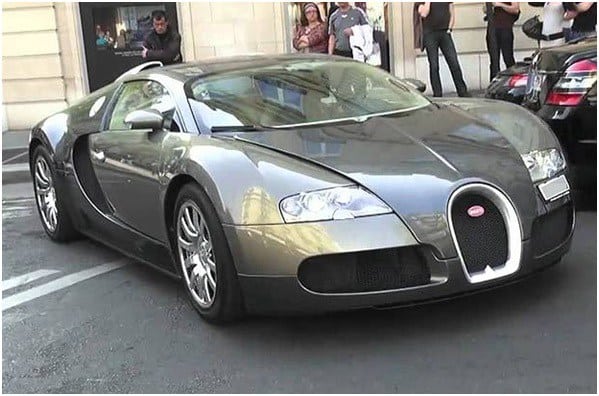 eto 1 – Top 10 super cars owned by African celebrities 2017
Nobody has really talked about him and this car intensely but after all the deliberations I had to just give him number because the least amount you can pay for the Bugatti is $2 million dollars (N730,000,000, 27,387,400 RANDS, 900,300 CEDIS), also it happens to be the fastest car driven by any African celebrity with a speed of 0-62.1 mph in 2.46 seconds, also the car comes with an 8.0 litres, W16 quad-turbocharged 987bhp engine, a 7 speed DSG automatic transmission.
SAMUEL ETO ASTON MARTIN
eto 2 – Top 10 super cars owned by African celebrities 2017
The Aston Martin One-77 is a two-door coupé built by the British car manufacturer Aston Martin between 2009- 2012, it is powered by a 7.3 L V12 750 bhp (760 PS, 559 kw) engine with a speed of 0–60 mph in 3.5 seconds. Only 77 pieces were built and it comes with a price tag of $ 1.5 million dollars (N 540 million, 6720,225 cedis, 20,248,215 rands).
BENOIT ASSOU-EKOTTO- MAYBACH XENATEC
coto 2 – Top 10 super cars owned by African celebrities 2017
Around Africa and the world I don't hear much about him maybe because I am not really into football that much but he is also a Cameroonian like Eto and both of them have a lot in common both in in football and in cars, though Samuel Eto has this Maybach Zantac I deemed it necessary to talk about the left back that plays for Metz after his stint with Tottenham Hotspurbecause I am surprised that even soccer players in Africa that are not so popular can drive cars that cost up to $792125.50 (N285165180, 10839643.37 rands, 3565752.94 cedis). It is a hand-built cars which only 100 were made and it comes with a 6.0-litre V12 engine and it is the shorter wheelbase of the Maybach 57.
OBAFEMI MARTINS/ ABOMEYANG – LAMBORGHINI ADVENTADOR
martins – Top 10 super cars owned by African celebrities 2017
partrick – Top 10 super cars owned by African celebrities 2017
When it comes to cars Obagoal is a force to be reckoned with, I was difficulty choosing which of his cars I will put on this spot is it his Bentley Bentaygaor his Lamborghini Adventador but it had to the Lambo because it comes with a price tag of $424,000 over a $100,000 more expensive than the Bentley.Abomeyang is not really known by me but I think he is a force to be reckoned with in the world of football that is why he is paid handsomely enough to afford a Lambo too.The Lambo is Brutally powerful and obscenely flamboyant, the Aventador is unburdened by reality. Crazy expensive and crazy fast, it's capable of amazing performance without feeling like it's going to spin out into a ditch, which is refreshing in a supercar. Available as a coupe and a convertible, it has a 6.5-liter 730-hp V-12, a 7-speed automated manual transmission and all-wheel drive. The price comes at $424,845 (152944200.00 Nigerian Naira, 1918175.17 Ghanaian Cedi, 6047116.28 South African Rand).
JOSEPH YOBO- FERRARI 458 ITALIA
yobo – Top 10 super cars owned by African celebrities 2017
Thanks to the big pay check he receives from Turkey and to show for that he made sure that when he was time to purchase an automobile he purchased one that fits his status as an international footballer, an instrument of pure speed, few cars can touch the 458 Italia and its convertible counterpart, the 458 Spider. Powered by a 562-hp V-8 mated to a seven-speed dual-clutch transmission and riding on an F1-inspired suspension, the mid-engined 458 is as pure a sports car as anything on the road. With a speed of 0-62mph in 3 seconds the cars comes with a price tag of $230,000 (N82,800,000, 3,133,566 Rands, 1,028,583 Cedis).
BROWN IDEYE- ROLLS ROYCE GHOST
brown – Top 10 super cars owned by African celebrities 2017
The footballer bought the car a few years ago but it still remains one of the most expensive car to be driven by an African so it will still make the list. This car is mostly being purchased by people who desire sybaritic luxury and a spirited driving experience in the same ultra-pricey motorcar, the Ghost Series is your answer. Under the hood topped by the Spirit of Ecstasy is a twin-turbo 6.6-liter V-12 good for 563 hp paired to a satellite-aided gearbox, which uses GPS data to read the roadscape ahead of you, anticipate your driving needs, and shift the transmission accordingly. The interior boasts sumptuous leather seating and handsomely crafted wood veneers.Price tag $308,300 (4,344,501 RANDS, 1351,895.50 GHANA CEDIS, N 111,142,150).
YAYA TOURE/ANDREW AYEW/DENCIA-ROLLS ROYCE WRAITH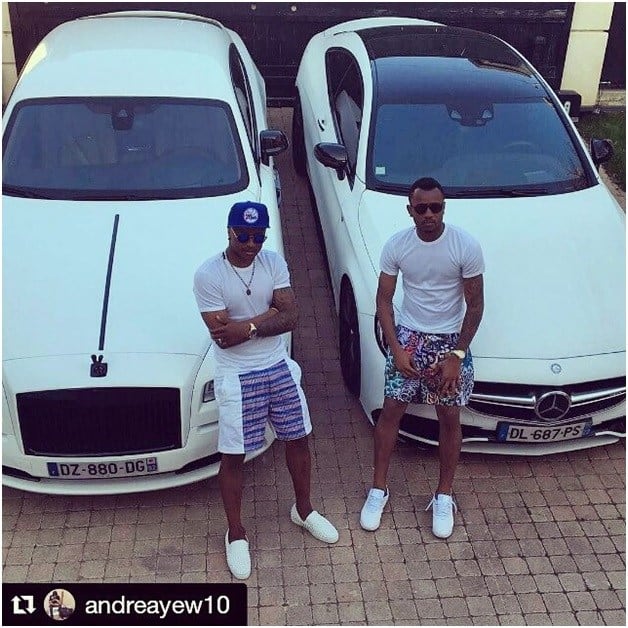 roll – Top 10 super cars owned by African celebrities 2017
roll 2 – Top 10 super cars owned by African celebrities 2017
roll 3 – Top 10 super cars owned by African celebrities 2017
Toure is one of the highest paid players in the continent and he must have a car worthy of that status while Andrew Ayew may not be as paid as his counterpart from Ivory Coast he too is not doing bad for himself. The Wraith is derived from the Ghost, but it has its own distinct—some might say sporting—personality. With a 624-hp version of the Ghost's V-12, the wheelbase is shorter and the fastback body is unique. The Wraith is quicker and more nimble than the Ghost, with a light touch to the steering and a gently controlled ride. Rolls tradition abounds, with rear-hinged power doors, the available Starlight headliner, and an array of options that can launch the already-lofty base price into high orbit.Price tag $317,700 (1,393,114.50 GHANA CEDIS, 4476,964.86 RANDS).
BROWN IDEYE –BENTLEY MUSLANNE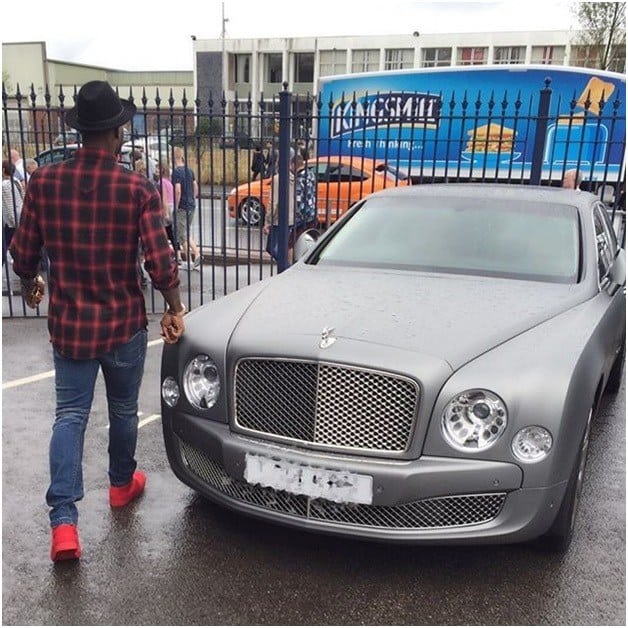 brown 2 – Top 10 super cars owned by African celebrities 2017
The Mulsanne is perfect for chauffeur duty, it is also a driver's car with a sharp steering, a poised chassis, and the moves of a smaller car. Rear-seat passengers will be similarly charmed, especially when the car is personalized through the Mulliner customization program and its wide range of bespoke features. If you're rich—really rich—what fills your heart with dread? Not being rich anymore. Which may explain why the ultra-wealthy are drawn to objects that suggest permanence: big, imposing houses that look like they've been around forever and big, imposing cars like the Bentley Mulsanne, which is a veritable manor house on wheels? That the Bentley hails from the U.K. and carries with it a whiff of British aristocracy doesn't hurt. The British upper class may be a shadow of what it once was, but its multigenerational high-rollin' momentum holds a deep-seated appeal to people who fear becoming regular schmoes.
The Mulsanne comes with a 505-hp 6.75-liter twin-turbo V-8 engine via an eight-speed automatic transmission with a price tag of $400,000 (N 144,000,000, 1,808,000.00 Ghanaian Cedi, 5,738,160.00 South African Rand).
OBAFEMI MARTINS- BENTLEY BENTAYGA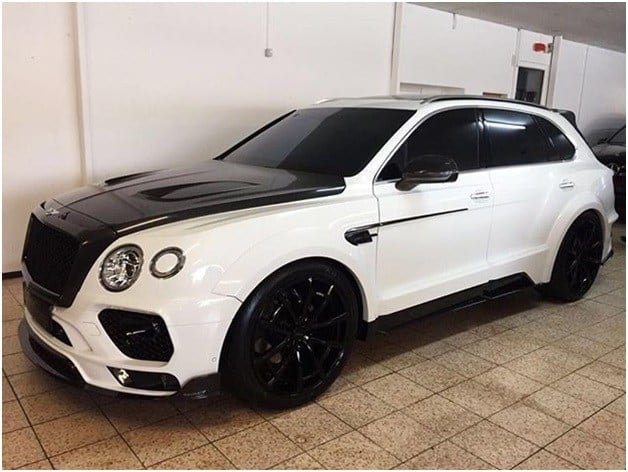 martins 2 – Top 10 super cars owned by African celebrities 2017
With a claimed top speed of 187 mph, Bentley boasts that the Bentayga is the fastest SUV in the world. The claim is made possible by a twin-turbo 6.0-liter W-12 that makes a mighty 600 hp and 664 lb-ft of torque; an eight-speed automatic drives all four wheels. The interior can be configured to seat four or five, and only the finest leather will cosset those lucky posteriors. Options include 22-inch wheels, rear-entertainment tablets, and a 1920-watt, 20 speaker audio system. Price tag $ 300125 (N 1,08,045,000, 1,340,133.16 cedis, 4,062,549.01 rands)
RUNTOWN- LAMBORGHINI GALLARDO
run town – Top 10 super cars owned by African celebrities 2017
He sang the song Gallardo, it was his first hit now he finally has one. The Lamborghini Gallardo is soon to be replaced by the Huracán, this baby bull still turns heads. It's sharply creased styling and V-10 prove irresistible to drivers who want to be both seen and heard. Spyder and coupe variants include the rear-wheel-drive LP550-2 and all-wheel-drive LP560-4. Only the rear-drive coupe offers a six-speed manual; others feature a six-speed automated manual. Price tag $149000 (53,714,500.00 Nigerian Naira, 673,480.00 Ghanaian Cedi, 2,137,635.95 South African Rand)