Penalize those treating teachers like libyan slaves – Okebukola

Okebukola says teachers must be treated well.
Prof. Peter Okebukola, the Pro-Chancellor, Crawford University, Igbesa, Ogun, has called on the stakeholders in education sector to stop treating teachers like libyan slaves.
Okebukola, also a former Executive Secretary, National Universities Commission (NUC), made the call on Thursday at the 9th Convocation ceremony of Crawford University owned by the Apostolic Faith Church, West and Central Africa.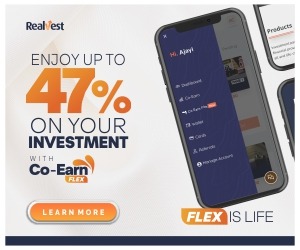 He said, "We need to penalise, name and shame all employers, public and private, who treat teachers in Nigeria like Libyan slaves.
"Until the day when these five strategies I will mention are implemented, Nigeria's education system will continue to grope in the dark and national development will fall deep into an abysmal pit. Over the last eight years, studies have shown conclusively that the master key which opens the intricate door to quality education is the teacher; the success story is the quality training and welfare of teachers.
"Our findings published has shown that if we engage quality teachers and provide good welfare scheme for them, more than half of the problems facing the education system would have been solved."
Okebukola said that Nigeria should emulate countries like Finland and Korea that employ the best as teachers and pay them well.
"In countries like Finland and Korea, only the very best are admitted for teacher training and when they graduate, they are paid well and are the envy of other professionals. In Nigeria, the typical faculties of education of a university admit largely the dregs from the pool of UTME applicants. In 2017, application for courses in education and agriculture were the fewest.
"Most students want to read medicine, law engineering and what they consider as prestige courses. Those that studied education are like horses that are forced to the river to drink graduates as teachers. These set are severally shallow in the subject they are to teach. I was alarmed to hear that what a graduate teacher earns per month in some private secondary schools is about N20,000 and N15,000,'' he said.
Okebukola also gave some tips on how to improve the education system in the country, saying:
"Firstly, we need to completely revamp the curriculum of all teacher training institutions, including Nigeria Teachers' Institute (NTI), all Colleges of Education and all Faculties of Education in our Universities.
"The curriculum should have severe reduction in the number of education courses and huge increase in the courses for the teaching subjects; this can be achieved in 2018.
"Second is to suspend all sandwich and distance-learning teachers training programmes since this is the hotbed for training mediocre teachers.
"The third is on teachers' recruitment. Only properly trained and certificated teachers holding Teachers Registration Council of Nigeria (TRCN) should be recruited; lastly is to punish those that are treating teachers unfairly."
Source: Naija News