Driver Rapes and Kills NYSC Member In Ogun State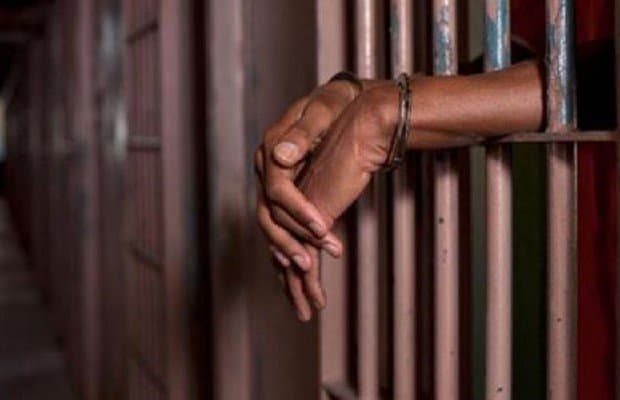 -Police nab driver for raping and killing corp member in Ogun  state.
-The culprit lured his victim into a bush where he forcefully had sex with her and killed her thereafter. 
Driving Instructor Lands In Police Net For Allegedly Raping And Killing Corper
The Ogun state command of the Nigeria Police have effected the arrest of a 29-year-old driving instructor Festus Udo, for allegedly raping and killing one Ms Modupe Taiyese, a National Youth Service Corps (NYSC) member serving in Abeokuta, Ogun.
The crime occurred at the Abule Ayo area of the state capital.
The arrested suspect has confessed to committing the crime according to information made available to journalists by the Commissioner of Police in the state, Mr Ahmed Iliyasu.
Iliyasu further disclosed that the coordinator of the NYSC in the state, Mr John Okon had earlier reported the case of a missing corps member in the state.
"We went for a powerful technical screening of fact left behind by the last person she contacted, who is the suspect; we are able to arrest him.
"We are able to uncover this nefarious act and he led us to this place and confessed.
"Technically, the information led to one person, an indigene of Uromi in Edo, who was teaching this innocent corps member, Taiyese Modupe, how to drive car.
"The man tactically and deceitfully convinced her on Saturday evening, that her driving permit was ready.
"She decided to answer his call and he cleverly and deceitfully apprehended the lady and brought her down to this forest where he had a forceful and unlawful carnal knowledge of her.
Thereafter, he strangled her to death," he said.
The Police commissioner stated the police were able to track the suspect, courtesy of some passport photographs found at the scene of the crime.
"The passport photographs of the suspect were found at the scene of the incident which is a remarkable evidence of crime."
The suspect confessed to the crime when he was paraded before journalists.
"After I took her to this place, I told her that I wanted to have sex with her, she said `No', but I dragged her into the bush and had sex with her.
"After having sex with her, she said she would tell her family; that was when I tore her cloth and used it to strangle her.
"As she was gasping, I ran away, "the suspect said.
Iliyasu used the opportunity to appeal to members of the public to always be on guard particularly when interacting with strangers.
He also stated the readiness of the police to provide adequate security to lives and property in the state.