Chris Froome Fails Drug Test And Could Face Ban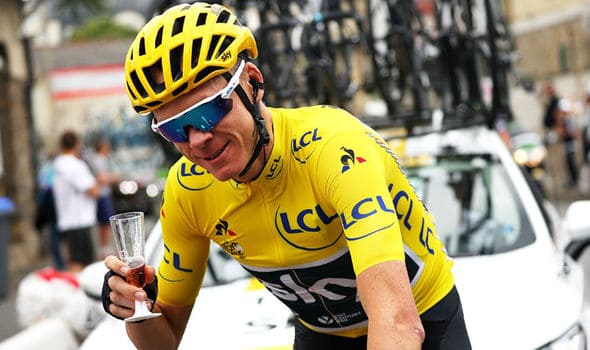 -Chris Froome faces lengthy ban from cycling after failing a drug test.
-The cyclist has however declared the drug found in his urine sample was used to manage asthma symptoms.
-If he looses the appeal, the cyclist could miss the Giro d'Italia and the Tour de France in 2018.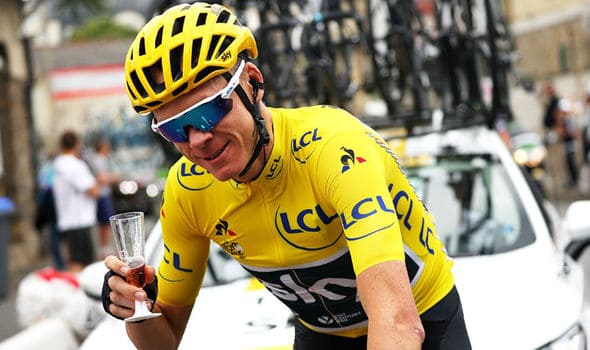 Chris Froome accused of taking more than the permitted quantity of Sabutamol asthma drug.
A four-time Tour de France winner, Chris Froome has failed a recent drugs test.
Froome, according to the Guardian, submitted a urine sample that contained twice the permitted level of salbutamol, a legal asthma drug, during his 2017 victory at Vuelta a España in September.
The cyclist has however, pleaded not guilty and in his defence, stated that he used an inhaler to to combat asthma attack at the Vuelta in compliance with the team doctor's advice.
"it is well known" that he suffers from asthma, that he knows "exactly what the rules are," and that he used an inhaler to manage his symptoms.
The World Anti-Doping Agency rules only allows a level of 1,000 nanograms of salbutamol per milliltre in any rider's urine, but what was discovered in Froome's sample was double that.
"My asthma got worse at the Vuelta so I followed the team doctor's advice to increase my salbutamol dosage. As always, I took the greatest care to ensure that I did not use more than the permissible dose."
Froome is a four time Tour de France winner, the 2017 Vuerta title winner, two-time Olympic bronze medalist, as well as a recipient of an OBE in 2016.
Thank you for all the messages of support this morning. I am confident that we will get to the bottom of this. Unfortunately I can't share any more information than I already have until the enquiry is complete.

— Chris Froome (@chrisfroome) December 13, 2017
Froome has declared his readiness to corporate with the investigation and provide whatever information necessary for the investigation to reach a logical conclusion.
If unable to prove his innocence, Froome will lose his 2017 Vuelta title, and be handed a significant ban from the sport, which could translate to him been suspended for the Giro d'Italia and the Tour de France in 2018.