NYSC Releases Time-Table For 2017 Batch B Corps Members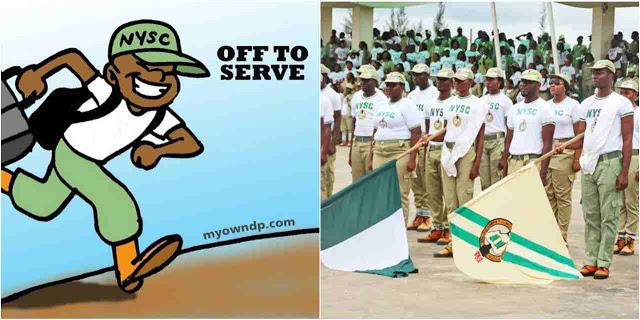 -NYSC releases guidelines for 2017 batch B, stream II prospective corp members.
-The orientation course is scheduled to hold from 16th January to 5th February 2018.
Batch B corp members get guidelines for orientation camp.
The time table for the 2017 Batch B, stream 2 Corps members has been released by the management of the National Youth Service Corps (NYSC).
According to the information released on the official portal of the NYSC, the orientation course will hold between Tuesday 16th January 2018, and Monday 5th February 2018.
The full NYSC mobilization time-table for 2017 batch B corps members is as posted below:
1. Briefing/Sensitization of Final year students/prospective corps Members. 12th Oct – 10th Nov 2017
2. Display of list of all approved programmes for institutions on NYSC portal for cross checking and feedback. 12th – 15th Oct. 2017
3. Collation of Prospective Corps Members' Data by Corps Producing Institutions CPIs. 12th – 15th Oct. 2017
4. Submission/Uploading of Senate/Academic Board Approved Results for Full/Part-Time Graduates and Revalidation Lists by CPIs. 16th – 21st Oct. 2017
5. On-line Registration by Foreign and locally Trained Nigerian Graduates. 23rd October to 12th November 2017
6. Entertainment of complaints from Prospective Corps Members by the state Deployment and Relocation officers and NYSC Help Lines/Desks officers. 23rd October to 12th November 2017
7. Forwarding of Complaints to Mobilisation Dept by State Deployment and Relocation officers. 23rd October to 12th November 2017
8. Deployment and Printing of Call-up Letters by ICT Department. 13th – 17th Nov, 2017
9. Notification/On-line Printing of Call-up Letters/Delivery of Call-up letters to Institutions (stream I). 17th – 20th Nov, 2017
10. On-line Printing of Deployment Disposition by Corps Producing Institutions (CPIs). 18th – 21st Nov, 2017
11. 2017 Batch 'B' Orientation Course (Stream II). 16th January to 5th February 2018