Breaking News: FIFA Sanctions Nigeria, Awards Super Eagles World Cup Match To Algeria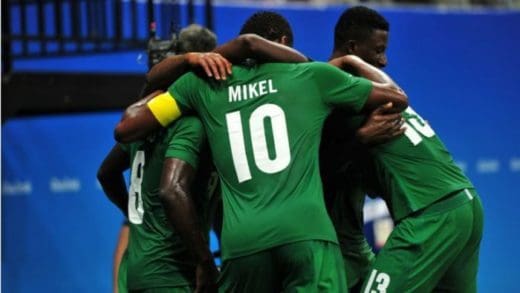 World football ruling body, FIFA, has rejected Nigeria's defence on the use of an ineligible player during the 2018 FIFA World Cup qualifier against Algeria in Constantine on Friday, 10th November 2017, thus awarding the match to Algeria.
However, the sanction does not in any way hurt Nigeria's qualification for the 2018 FIFA World Cup finals, as the Super Eagles had picked the ticket from Group B ahead of the clash in Constantine.
The decision of the FIFA Disciplinary Committee which sat on the matter read, inter alia: "The Nigeria Football Federation is liable for having breached art.55 par.1 of the FIFA Disciplinary Code and art. 8 of the 2018 Regulations of the FIFA World Cup Russia.
"The match played within the frame of the preliminary competition of the 2018 FIFA World Cup Russia between Algeria and Nigeria on 10 November 2017 is declared to be lost by forfeit by Nigeria (3-0)." The NFF was also fined the sum of 6,000 Swiss Francs.
The match ended 1-1. Following the decision, Nigeria's total points tally reduced by just one, to 13, while Algeria moved from 2 to 4 points.
FIFA had hinted the NFF about the disciplinary proceedings, following the use of defender Abdullahi Shehu in the said match. Shehu had received a yellow card in the match against Zambia in Uyo on 7th October 2017 (the match in which victory guaranteed Nigeria a place in Russia), making it a second for him in the qualifying race, following an earlier yellow card against Swaziland in the preliminary round. Traditionally, yellow cards issued in previous rounds of the qualifying race are cancelled going forward, but the principle did not apply for the latest series.
Download NAIJA NEWS app: