-Female Suicide Bomber Detonates Bomb in Borno IDP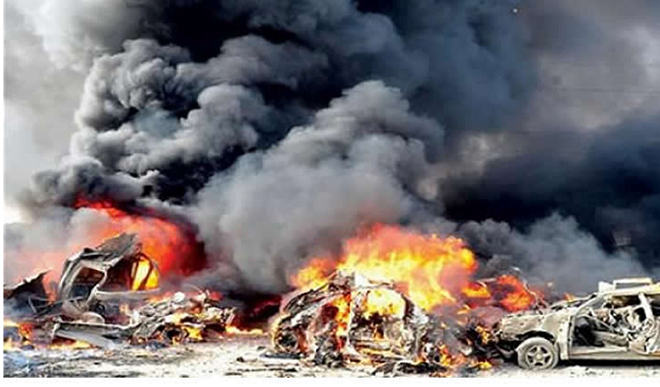 3 people die in Suicide Bomb Attack in Borno
About three people have been killed after a suicide bomb attack on Monday at an Internally Displaced Persons' camp in Pulka area of Borno State.
The suicide bomber infiltrated the camp ground through entrance gate at about 11:00 a.m. on Monday morning and detonated the bomb strapped around her.
The explosion led to the death of three persons with seven others others sustaining injuries.
The suicide attack is the first of its kind carried out in an IDP camp in the area since its inception.
Security officials are yet to make an official statement on the fatal attack.
Pulka is a town in Gwoza local government of Borno state, some miles from Maiduguri, the Borno State capital.
Source: Naija News