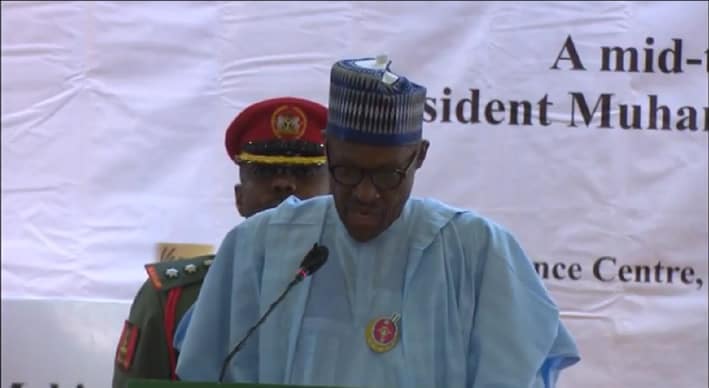 Buhari departs to Paris today.
President Muhammadu Buhari will leave Nigeria for Paris, France today, Monday for the One Planet Summit to hold on Tuesday.
The Special Adviser to the President on Media and Publicity, Mr. Femi Adesina, said the President, who is expected to be back in the country on Thursday, will be accompanied by the governors of Adamawa, Kano and Ondo states and the ministers of Foreign Affairs and Environment.
He said Buhari will join over 50 world leaders for the One Planet Summit, tagged "Climate change financing," to bring public and private finance "to support and accelerate our common efforts to fight climate change."
According to Adesina, the participation of Nigeria's delegation in the One Planet Summit would reinforce the country's commitment to realising the objectives of the Paris Agreement.
"Before heading for the summit venue, the Nigerian leader will attend a lunch hosted by President Emmanuel Macron of France for Heads of State and Governments at the Elysee Palace.
"President Buhari and other world leaders and participants will make presentations under four sub-themes namely: Scaling-up finance for climate action; Greening finance for sustainable business; Accelerating local and regional climate action; and strengthening policies for ecological and inclusive transition.
"While signing the Paris Agreement on Climate Change on the sidelines of the 71st Session of the United Nations General Assembly in New York on September 22, 2016, President Buhari had said it "demonstrated Nigeria's commitment to global efforts to reverse the effects of the negative trend," he said.
The summit, jointly organised by the United Nations, the World Bank Group and the French Government in partnership with non-governmental organisations, is concerned about reversing the negative effects of climate change.