Africa is one family – King Bhungane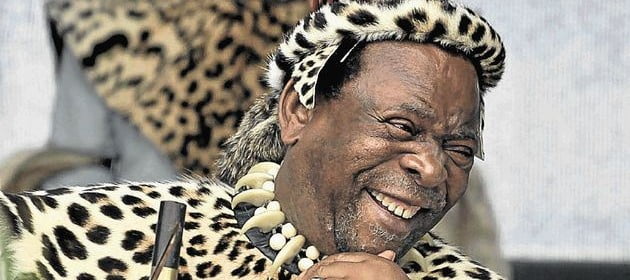 The traditional ruler of Embo kingdom in Mpumalanga Province of South Africa, King Bhungane (111), says Africa is one family and mother of all nations
The king made the assertion at Kromkrans,  in Mpumalanga Province while conferring chieftaincy titles to two Nigerians.
They are Chief Jonas Udeji, founder of Ohaneze ndigbo in South Africa, as the traditional prime minister of Africa and Chief Obi Anazonwu, a businessman, as the prince of Africa.
" Africa is one family and mother of all nations. Africa is the cradle of civilization. We should stop fighting against each other and form a united body.
" As a united body, we should share the wealth of the continent to the benefit of our people," he said.
Bhungane said that the Royal African parliament would be in place by 2019 and charged the prime minister to ensure the successful take-off of the body.
"There is a need for unity in Africa. Let us work together as one people," he said.
Dr Juliene Katoiybe, from the Democratic Republic of Congo (DRC), said that there was a new renaissance taking place in Africa.
" In unity, we will move Africa forward and make the people of the continent be great.
" We should work hard to stop slavery in the continent," she said.
Mr A.M Jibro, spokesperson of Ethiopias Oromo People`s Association, South African chapter, stressed the need for Africans to be united in facing challenges.
" We belong to each other. We are proud to be Africans and we support the vision of King Bhungane for a united continent," he said.
Udeji said that Africa had huge resources to take the continent to a greater height.
" I will serve Africa and ensure that the Royal African Parliament is a success. With the parliament, the traditional institution will play a key role in shaping policies in the continent," he said.
Udeji also said that the situation in Libya, where people are sold as slaves was unacceptable and called for efforts to stop it.
Download NAIJA NEWS app: