Obasanjo: How My Friends Plotted Break Me Out Of Prison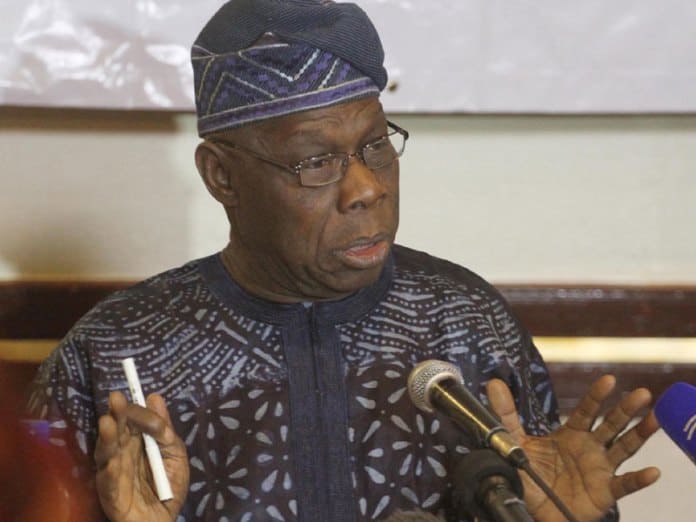 -Obasanjo explains how he refused his friend's help to help him escape from prison

Obasanjo Reveals How His Friends Plotted Break Me Out Of Prison
Former President, Olusegun Obasanjo, has disclosed that while he was in prison, some of his close friends had planned to break him out of prison.
The ex-president revealed the information today, Friday, while speaking at the 20th anniversary of the death of Shehu Musa Yar'Adua.
Yar'Adua was a retired major general who also served as Obasanjo's deputy when he was military Head of State from 1976-1979.
Naija News recalls that the duo were apprehended, escaped death sentence and later sentenced to life imprisonment, in 1995 during the regime of the then-military head of state, Sani Abacha, on allegations of scheming a coup.
However, Yar'Adua died in Prison in 1997, a year before Obasanjo was released.
Obasanjo recalled events that led to his being imprisoned saying: "When I learnt that Shehu was first arrested I asked Abacha. He said he was not aware. I said it is not possible for a former No 2 to be arrested without the knowledge of the current No 1. Thereafter, Shehu was released.
"Later, Shehu was arrested again. I was also arrested. We were detained at different locations and we never got to see again until we were sentenced. We thereafter met at Kirikiri maximum prisons.
"It was a mistake to allow us to be together again. There at Kirikiri, we discussed at length. We strategised on Nigeria. Unfortunately, he died in prison and he could not fulfill his dreams for the country in his lifetime."
The ex-President added that "Some of my international friends sent a message that they were ready to storm the Yola prisons and rescue me in a helicopter and take me to safety in Cameroon, but I said no, if you do that I will not leave the prison."
After his release from prison by the government of Abdulsalami Abubakar, Obasanjo contested to be Nigeria's president in 1999 and won. H later sought re-election and won in 2007.