Libya Is The Best Country To Earn Good Money – says Edo Deportee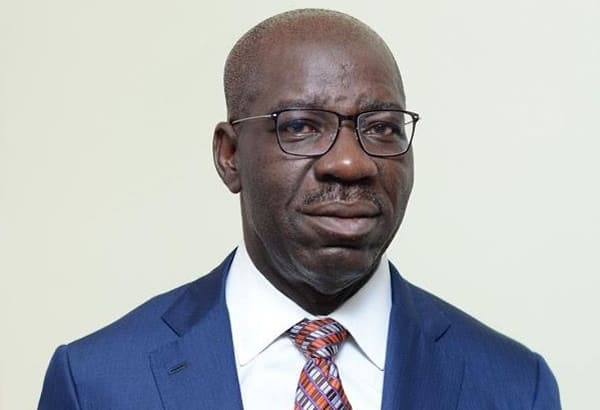 Libyan deportee rejects Obaseki's offfer.
A 27-year old Libyan deportee, Obehi Diamond, has rejected N20,000 monthly stipend offered by Edo State Governor, Godwin Obaseki, saying Libya offers better pay.
Diamond, an aluminium fabricator told The Nation that Libya is the best country where one can work and earn good money if there was a government in the country.
Recounting his ordeal, Diamond said he was deceived by a lady he gave N520,000 to take him to Europe in 2011 by flight but was abandoned in Libya.
Diamond said, "In Libya, I was earning 2000 dinars. From there I was sending money to my parents in Nigeria to take care of themselves. In 2014, I was going to take measurement for a job, policemen stopped the vehicle I was in.
"I was the only black inside. After interrogation, they tore my papers. I spent 8 months in four different prisons. In Libya, there is no lawyer to bail you. A policeman helped me out and I paid him 120,000 dinars.
"I started working again in Tripoli till 2016 when fight started. When I was arrested in Tripoli, I spent 15 months in prison before I was deported. I was not planning to go to Europe.
"In Libya, there is work. Libya is the best country in aspect of money and work. There is no country to compare to Libya. The problem is the lack of government.
"There is money in Libya if you are a good workman. There is future in Libya for those that are not lazy. Since 2015, there was no means to send money home. Libyans know that we blacks do keep money at home.
"When they caught me, they went to my house to collect my money and property. I lost everything. If I had come home with that money, I won't depend on government to help me, I will just open my shop immediately.
Diamond, however, rejected Obaseki's offer of N20, 000 monthly, saying he would make the amount in two days in Libya.
"If the state government help me to open my shop, I will not think of traveling again. There is nobody that goes to Libya that does not have skills except the Benin boys. The Benin boys are lazy.
"The training from Gov.Obaseki is out of point. If I have my money, I will go to Lagos and start working immediately. I cannot collect N20k monthly from Obaseki. That is no money. That is what I make in two days in Libya. What I need is money to start off," he said.