BBOG Group Unveils Plans To Match To Aso Rock On Monday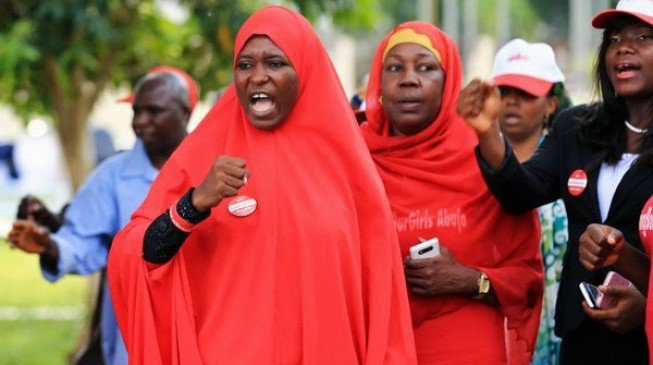 -BBOG movement, set to match to the Aso Rock Villa on Monday to demand government takes concrete steps on securing the release of all kidnapped girls.
-They accused the government of only paying eye service to the efforts aimed at restoring the girls to their parents.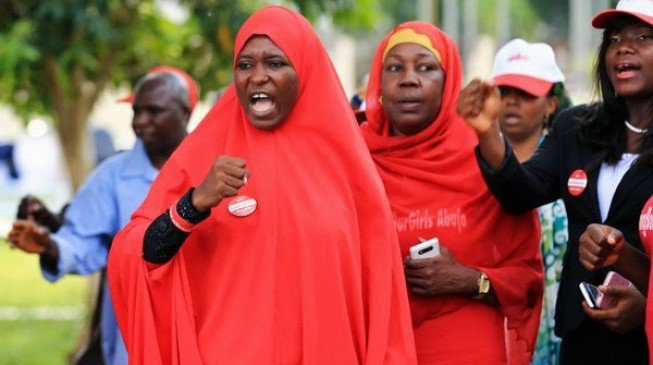 BBOG plans another march to Nigeria's seat of power.
The pressure group, Bring Back Our Girls (BBOG) who have been putting pressure on the government to secure the release of all the abducted Chibok school girls, have said it will march to the presidential villa in Abuja on Monday.
Their march to the seat of power, is to further put pressure on the government to expedite action geared towards the release of the remaining Chibok girls.
A statement, released on Thursday, by the spokesperson of the movement, Sesugh Akume, said they wants to see "concrete" actions by government.
Akume noted that in four months, the remaining 113 Chibok girls still missing would have been in captivity for four years.
"Following our last series of marches in November to the State House, President Muhammadu Buhari and the federal government made a few utterances regarding our Chibok girls after months of silence," the statement read.
"In four months, our 113 missing Chibok girls would be in captivity for 4 years. Our demands are clear. We want concrete actions to bring them back home. Our movement is not moved by tokenist mentions and sound bites about our Chibok girls.
"Furthermore, President Muhammadu Buhari has up till now failed or refused to take ownership of the abduction of our Lassa women and University of Maiduguri lecturers.
"For these reasons, we resume of marches to the State House on Monday 11 December 2017. Takeoff place is Unity Fountain Abuja. Time is 9 am daily."
Recall about 276 girls from the Government Girls Secondary School, Chibok, Borno state, were kidnapped on April 14, 2014, by suspected Boko Haram terrorists.
So far, 82 of the girls were released in May, following a prisoner-swap deal with the federal government and another 21 of the girls set free five months later.
The government has consistently promised to ensure the release of other girls yet to be released by their abductors.