Fire Consumes Family Of Four In Lagos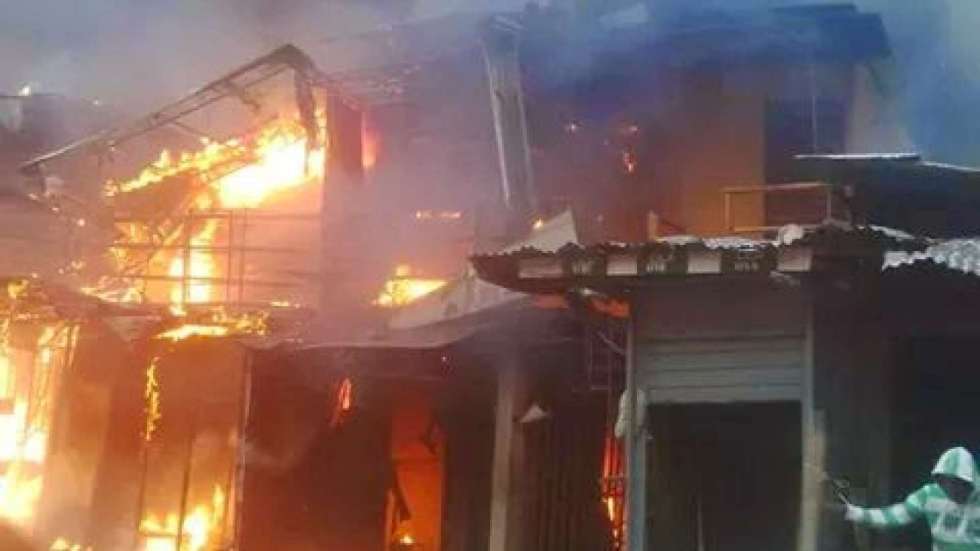 Family of four died in fire accident.
A family of four, identified simply as Eze's family, died in a fire accident which occurred at No. 13, Buraimoh street, Bariga area of Lagos.
Naija News gathered that the fire started at about 2:48 am.
The Director of Lagos State Fire Service, Mr. Rasak Fadipe, confirmed the incident on Wednesday in Lagos.
Fadipe said fire service officials swung into action as soon as they got information about the fire but on getting to the scene of the incident they were unable to evacuate the victims in time due to the double burglary irons on the door and window of the apartment.
"The apartment is a chemist store. The father, mother, and two children of ages five and eight were found dead inside the store.
"We advise that although one needs security in his or her house or business place, it should not be to the detriment of the people.
"Members of the family should always know the exit of their apartment whenever there is an emergency," he said.
Some sources said that the fire started after electricity supply was restored in the area while others said that candlelight could have caused the fire.