Police assure Nigerians of total safety and security of life and properties.
This follows security reports from the US and UK suggesting some Nigerian states are been targeted by terrorists.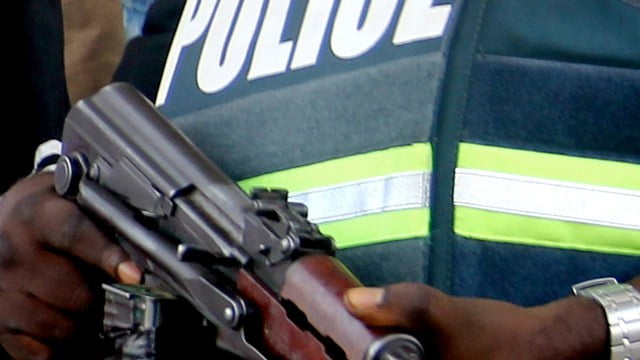 Police battle ready to repel all forms of attack on Nigerians.
Abuja and six other states have been identified as targets of a terror attack been planned according  to warnings issued by the US and UK missions.
A statement issued on Monday evening, by the Force Public Relations Officer, CSP Jimoh Moshood, however, allayed fears of residents of the identified states, assuring that necessary security measures had been put in place to avert any form of attack.
The identified states are: Adamawa, Bauchi, Borno, Gombe, Jigawa and Yobe.
"It could be recalled that following the recent Boko Haram attacks on soft targets in Adamawa and Borno states, the IGP ordered all commissioners of police in charge of state commands and their supervising Assistant Inspectors- General of Police and their personnel nationwide to be on red-alert with effect from Nov. 21, 2017." Moshood said.
"This is to nip in the bud and prevent the spread of further attacks in the affected States and other States of the Federation.
"Notwithstanding the recent cautions and warnings by US and UK missions in Nigeria of possible attacks by Boko Haram Insurgents on soft targets in FCT, Adamawa, Bauchi, Borno, Gombe, Jigawa and Yobe, the IGP has re-emphasised his directive to the officers to remain on red alert."
The police spokesman said the Commissioners of Police in the identified states were under strict instructions to hold stakeholders' meetings with the people in their areas of responsibility.
In addition, he said, they had been ordered to strengthen security in their areas and carry out massive deployment of police personnel and equipment in the identified vulnerable locations and perceived/prone soft targets.
"They are also to ensure 24-hour patrols of mosques and churches, markets, schools, motor parks, hotels, recreation centres, settlements, villages, towns and cities in the mentioned states.
"The operations, which have commenced in the indicated states will continue throughout the month of December and into the New Year and beyond," he said.
Members of the public, particularly in the mentioned states have been advised to entertain no fear as they discharge their lawful activities.
They have however, been encouraged to be more security conscious and urged them to promptly report any suspicious happenings in their surroundings to the nearest police station.