Biafra: Nigeria will not exist beyond 2019 – MASSOB warns Buhari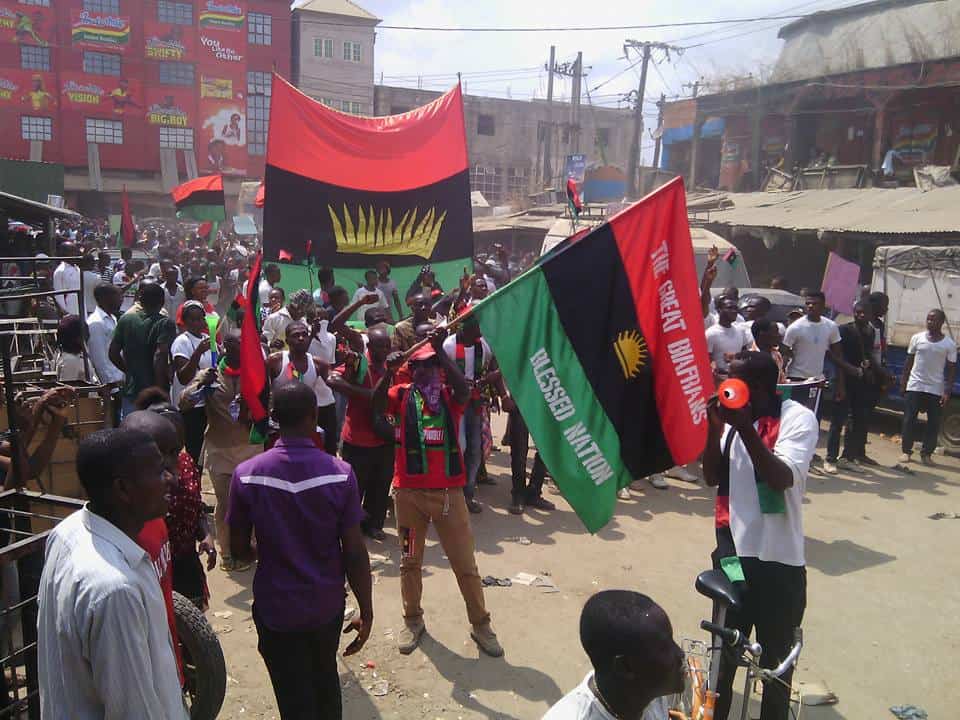 -MASSOB claims no election will hold in Nigeria in 2019 as the country would have broken up before then.
-The group also said Nigeria should have changed its name after it attained political independence in 1960.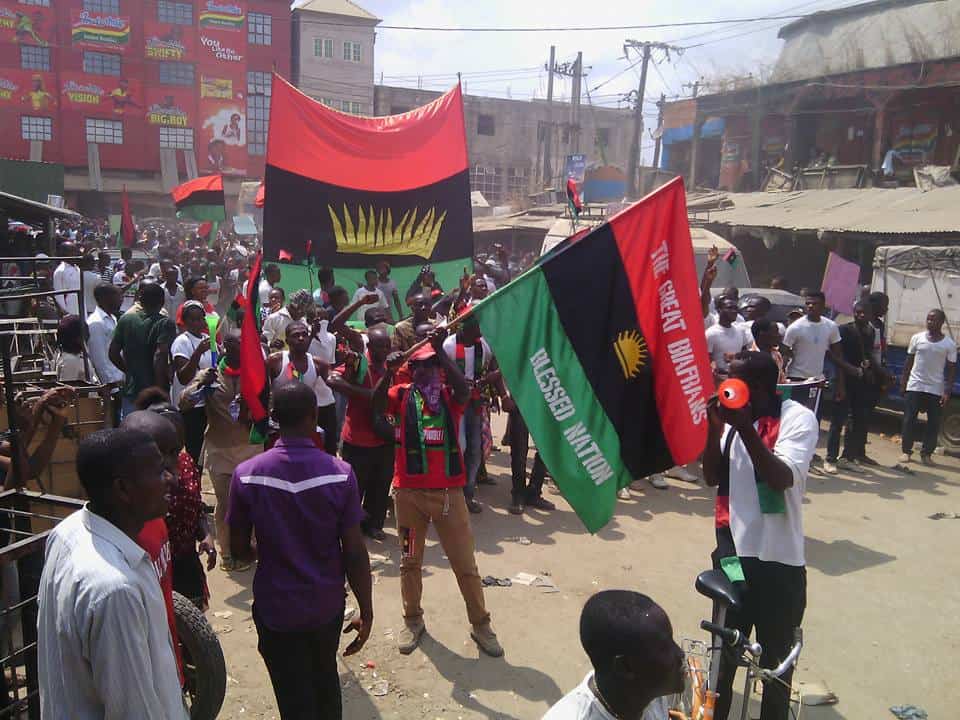 Biafra Republic will be a reality before 2019.
The Movement for the Actualisation of Sovereign State of Biafra, MASSOB, has declared they would keep pushing for the actualization of their dream in having an independent Biafra Republic.
The group further warned those nursing presidential and other political ambitions in 2019 should shelve their ideas as Nigeria as a nation would have disintegrated before then.
They said no level of military threat or international alliance would prevent Nigeria from breaking up as the spiritual anchor holding the country together has broken.
In a statement released to newsmen in Awka, Anambra State by MASSOB leader, Uchenna Madu, the group said Biafra, Oduduwa and Arewa republics would emerge to replace Nigeria before 2019.
The statement read, "MASSOB wishes to inform the political gladiators of the Nigerian state that their 2019 political ambitions will not materialise because Nigeria as an entity will not exist beyond the year 2019.
"Before the end of the year 2019 , there will be no more Nigeria as a political entity; there will be newborn nations called Biafra, Oduduwa and Arewa republics."
MASSOB also stated Nigeria has no business retaining the name given to her by its colonial masters.
The statement added, "We also wish to inform the voluntary and forced citizens of this failed entity called Nigeria that Mohammed Buhari is the last president of this geographical expression called Nigeria.
"As every nation of the universe has its spiritual anchor and stronghold, MASSOB gladly wishes to inform the people of Biafra that the spiritual anchor and stronghold of Nigeria entity has been broken.
"No military might or alliances with Islamic countries will stop the emergence of Biafra soon. MASSOB in collaboration with other pro- Biafra groups in the genuine spirit of Biafra revolution declares that enough is enough.
"The coming together of pro-Biafra groups will multiply our synergies and double our consistent efforts towards Biafra actualisation and restoration through our undying demand and pressure for a referendum that will determine our stake in the Biafran project."
Download NAIJA NEWS app: