Petrol Price Hike: NNPC speaks on increase in Fuel, Kerosene prices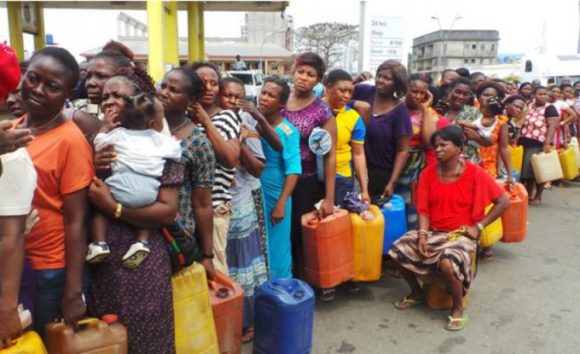 -Price of Petrol remains 145/litre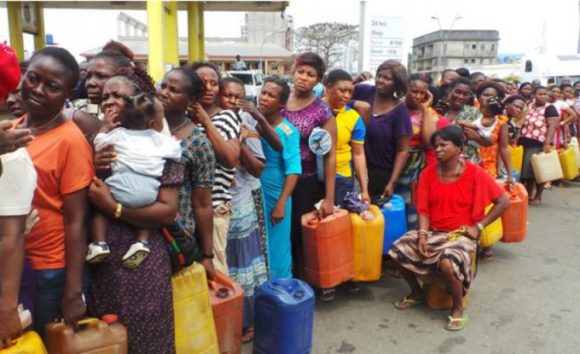 NNPC speaks on hike in price of petroleum products
The Nigerian National Petroleum Corporation (NNPC) has spoken on the envisaged increase in the price of petroleum products, which is common during the end-of-year festivities.
NNPC has dismissed fears of fuel price hike, as it has said no plans are been made to increase the prices of petroleum products this festive period.
The corporations assertion is contained in a statement issued by the group general manager, public affairs division, Ndu Ugbamadu on Monday, December 4, 2017.
Ugbamadu said the ex-depot petrol price of N133.38 per litre and the pump price of N143/N145 per litre stays the same.
The corporation has also guaranteed citizens that the NNPC has adequate stock of fuel to ensure uninterrupted supply and distribution of products across the nation..
The corporation expressed the commitment of all downstream stakeholders including petroleum marketers and industry unions to cooperate in achieving zero fuel scarcity this season and beyond.
The NNPC enjoined motorists not to engage in panic buying or indulge in the dangerous practice of stocking petroleum products in jerry cans at home.
The group called on motorists and other users of petroleum products to disregard trending rumours of an impending fuel price hike in some online news platforms.
Source: Naija News