Only God Can Stop Atiku From Becoming Nigeria President- Tiku tells Obasanjo, others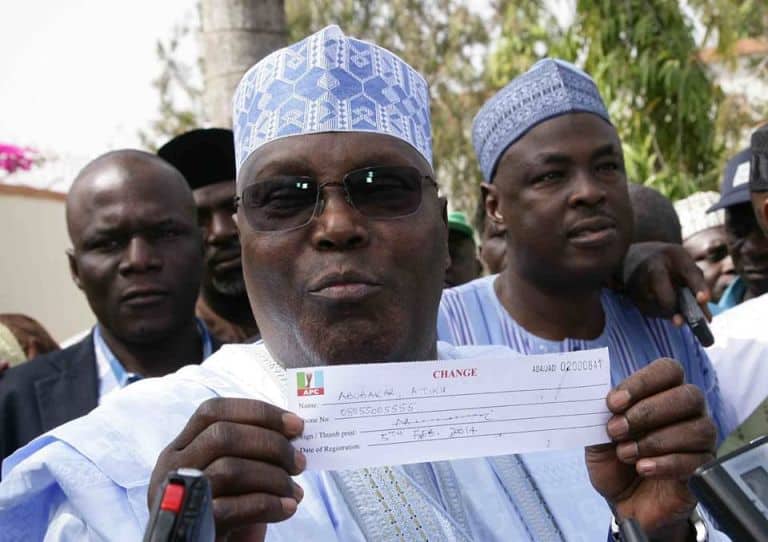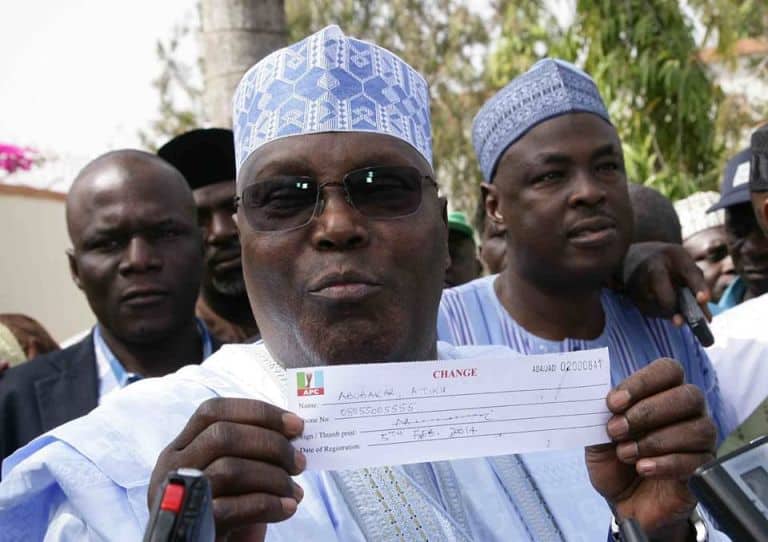 Samuel Tiku, the national secretary of the Atiku Abubakar National Youth Organization (ANYO), believes it will be difficult for anybody to stop former vice president, Atiku Abubakar, from defeating Muhammadu Buhari in 2019.
Leadership reports Tiku as saying Nigerians must be aware that power comes from God.
He reportedly added that Nigerian youth are watching events as they unfold in the country with ripe attention on the activities and action of some past leaders.
"How long and how many times would the former vice president apologise to his former boss?" Tiku asked.
He pleaded with youths in the country to support the former vice president because he understands the challenges of Nigeria and has shown serious interest to curbing them.
Tiku reportedly lamented that president Muhammadu Buhari has wasted the goodwill he got from Nigerians in 2015.
He promised that Atiku would not forget the youths if elected as president in 2019 adding that the former vice president's return to the Peoples Democratic Party (PDP) id in the interest of the public.
Tiku however cautioned the PDP to learn from the mistakes that caused the party serious challenges ahead of 2019.
"It is only natural that Atiku is given the opportunity to consolidated on the gains so far made in enthroning genuine democracy and putting the nations economy on the part of economic growth by PDP.
"We are going to mobilized both party and non party members to support Atiku in 2019," Tiku said.
NAIJ.com earlier reported that Atiku Abubakar recently likened political leadership to a business where customers have the final say in decision making.
Atiku made the comparison on Twitter on Monday, December 4, when answering inquiries by a Twitter user, by name Tayo Oviosu, who asked if Nigerians could make room for new up and coming leaders.