Rabiu Kwankwaso directs supporters to leave APC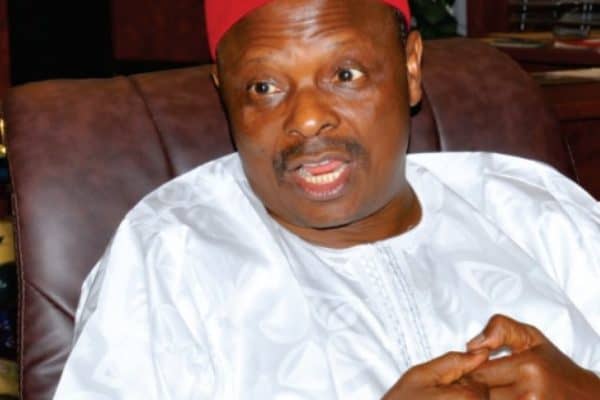 Kwankwaso tells supporters to dump APC.
A former governor of Kano State, Senator Rabiu Musa Kwankwaso, has reportedly directed his supporters in the state to dump the All Progressives Congress (APC) for the People's Democratic Party (PDP).
His nephew, Musa Iliyasu Kwankwaso, who is also the Commissioner for Special Duties in Kano State, disclosed that the former governor had asked his supporters to join the PDP ahead of the forthcoming local council election in the state.
He told newsmen yesterday in Kano that, "Already, he has given the go-ahead to his supporters to join the PDP in Kano State so that they can contest in the forthcoming local government election in the state. But what I can assure him is that the APC will win all the 44 local governments because of the growing supporters' base of Governor Ganduje.
Read also: Maina's request to meet Buhari is ridiculous – Sagay
Naija News gathered that he was reacting to the report that pressure was being mounted on Kwankwaso to defect to PDP.
"It was because of Kwankwaso that the chairman of the PDP was thrown out of office because they wanted to hand over the party structures to him ahead of his defection.
"They want to use red caps to cause confusion during President Muhammadu Buhari's visit next month. We will not allow that because Kano people are for Buhari all the time.
"I think we should think positive. We are taking the negative side now. It is just like me asking you: 'If your employers do this or that, would you leave your place of work?'
"We should think positive; it depends on how you put it. We are happy now in the APC, we are comfortable with our leaders in Abuja and they have not done anything wrong," he said.