-Buhari's administration putting measures in place to forestall migration of youth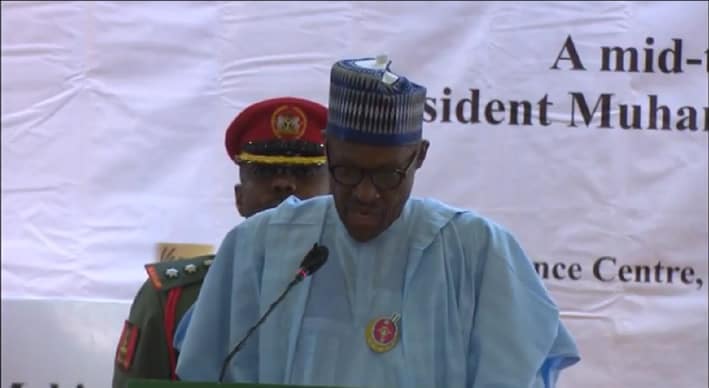 Libya Slave Trade: More Nigerians to be evacuated – President Buhari
President Muhammadu Buhari has reacted to the allegations that scores of African migrants travelling through Libya are being bought and sold in modern-day slave markets.
President Buhari spoke in Abidjan, Cote d' Ivoire, on Tuesday night at the the
Modern-day slave trade has reportedly thrived because vulnerable and unsuspecting Africans migrate en masse through Libya's coast and then across the Mediterranean into Europe, in search of a better life. In the process of migrating, some individuals then get exploited.
READ ALSO: Libya Slave Trade: FG repatriates 239 Nigerians (Photos & Video)
While speaking at the summit, President Buhari gave assurance to Nigerians living in Cote d' Ivoire that those still there would be in earnest be evacuated.
The President also gave his word that his government would do its very best ensure the country is conducive to discourage youths from leaving the country and risking their lives in the process.
According to Buhari, fixing security and providing other critical infrastructure in Nigeria, would assist in decreasing the chances of individuals embarking on the risk and ending up in the Mediterranean Sea.
He also noted that his administrations unwavering efforts by were already producing  positive results in agriculture.