The "beautiful piece of information" Tinubu gave me – Buhari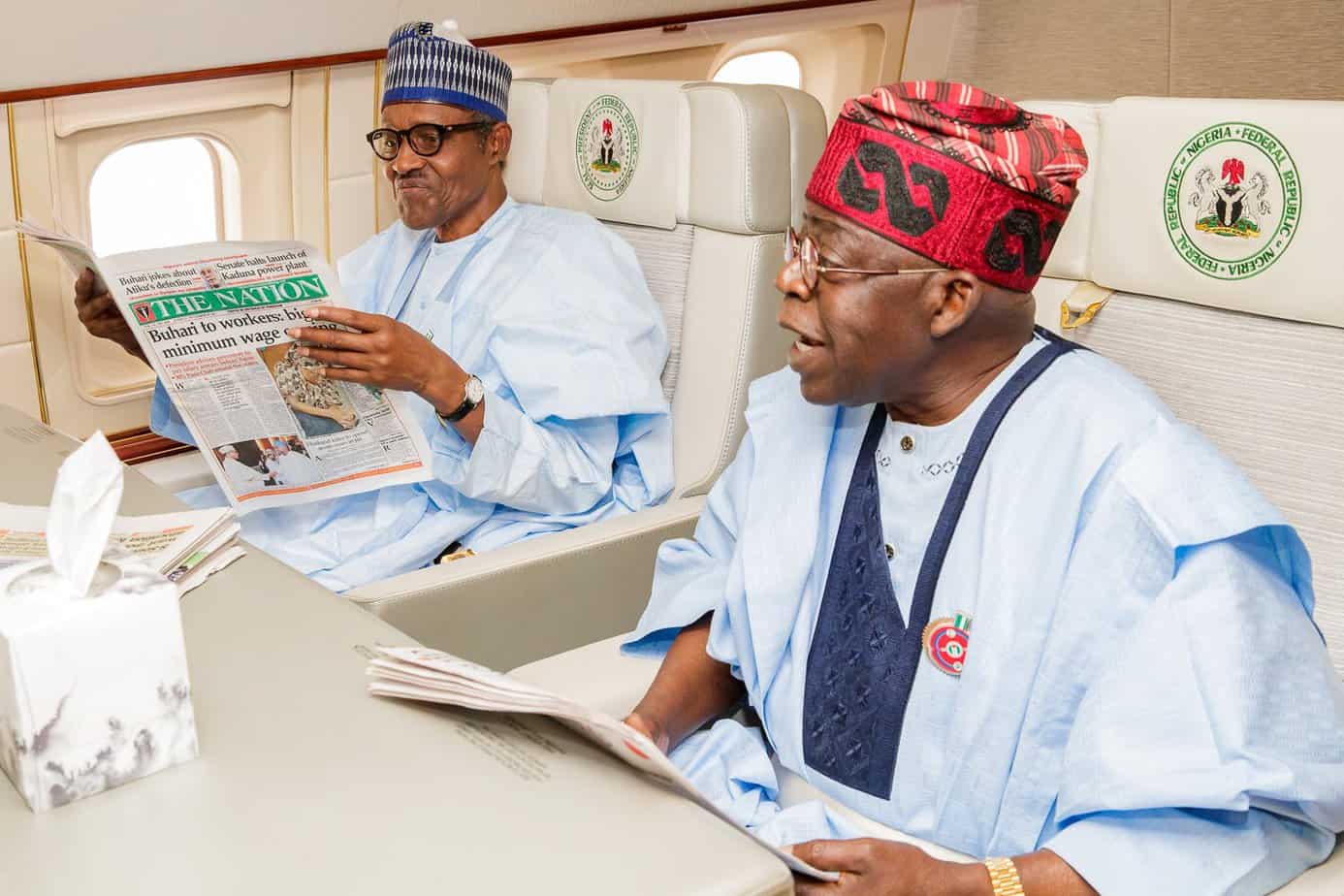 -Buhari spoke of Tinubu's information while at the 5th AU-EU summits

The "beautiful piece of information" Tinubu gave me – Buhari
President Muhammadu Buhari on Tuesday revealed that a national leader of the All Progressives Congress, Asiwaju Bola Tinubu, gave him "a beautiful piece of information" which he was previously unaware of.
However, the President is yet to disclose the exact piece of information. He has however promised to disclose it in detail with the former Lagos State Governor.
President Buhari said: "I also thank our leader, Asiwaju Bola Ahmed Tinubu. He has brought me a very beautiful piece of information which I was not aware of it until I sat down and read it this evening (Tuesday night).
"Thank you very much for your hard work and I will discuss that paper with you," he said. The president said this while interacting with the Nigerian community in Abidjan, Cote d'Ivoire.
Buhari is in Cote d'Ivoire  for the ongoing 5th European Union-African Union (EU-AU) Summit, in the company of Tinubu, Mohammed Abubakar of Bauchi Stateand  Governor Emmanuel Udom of Akwa Ibom State.
Source: Naija News