Maina: Sack AGF Malami Abubakar if he refuses to resign – Lawyers tell Buhari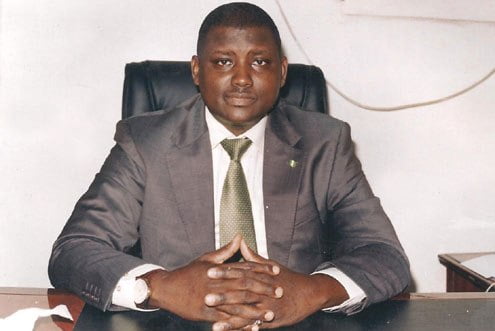 Lawyers demand the sack of AGF if he refuses to reign
A group of patriotic lawyers have demanded that President Muhammadu Buhari sacks the Attorney General of the Federation and Minister of Justice, Malami Abubakar, if he is reluctant to resign.
The lawyers were reacting to the reinstatement of the embattled former Chairman of Presidential Task Force on Pension Reforms, Abdulrasheed Maina.
Speaking to newsmen on Monday in Lagos, Chairman of the group, Abubakar Yesufu urged Buhari to save the anti-corruption mandate by dismissing the AGF.
Yesufu said: "The league wonders why it took this long for the Attorney General and Minister of Justice to name and shame the beneficiaries of pension scam.
READ ALSO: Maina still receives salaries from Federal govt – Lawyer
"As the chief law officer of the federation, Malami owes us a duty to reveal the list of this pension scam.
"For refusing to reveal the beneficiaries of this humongous crime against our helpless pensioners, the Honourable Attorney General has not done well.
"Not the reference to Goodluck Jonathan's complicity which is doubtful nor a reference to a 'Lagos Lawyer' who purchased a property validly can assuage our call for the resignation of the Attorney General.
"Failing to resign, the league advised the President to give him the boot without wasting time."
Source: Naija News