Attahiru Bafarawa denies presidential campaign posters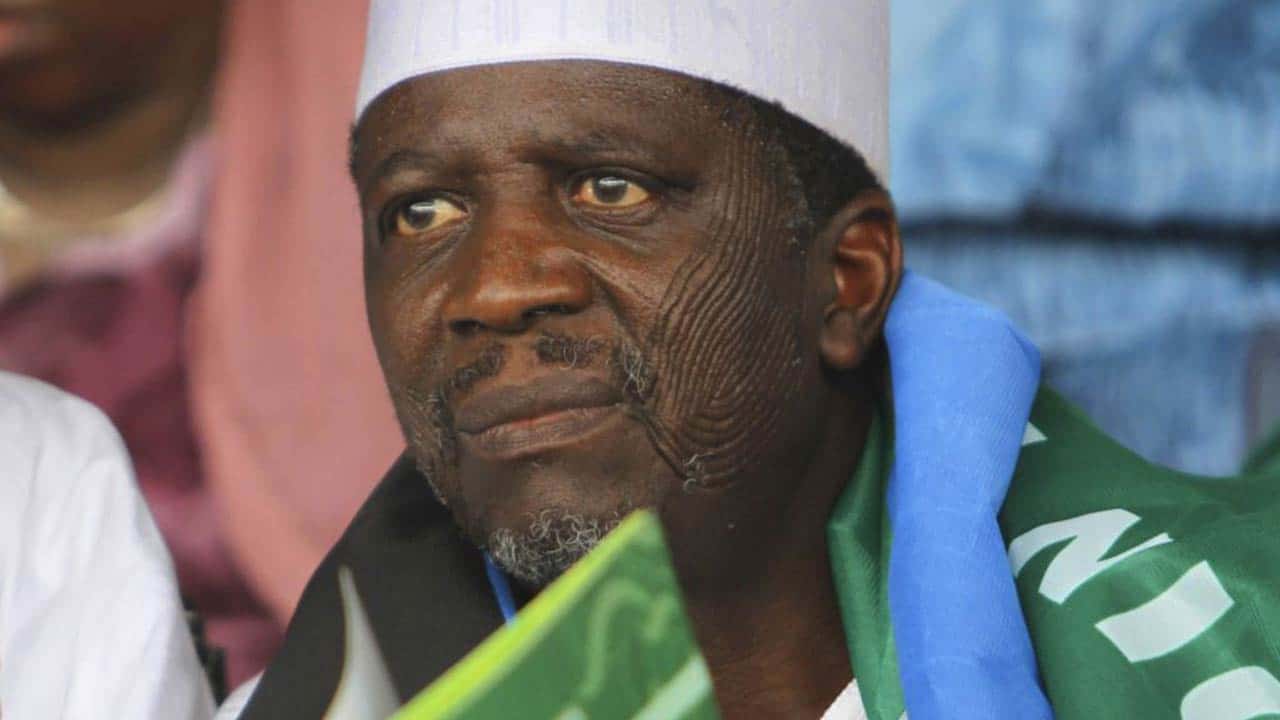 -Attahiru Bafarawa has disclosed he is yet to make up his mind on contesting the 2019 Presidential elections.
-This he said in reaction to campaign posters indicating he is interested in contesting the election on the platform of the PDP. 
Attahiru Bafarawa reacts to his presidential campaign posters.
A chieftain of the Peoples Democratic Party (PDP), Alhaji Attahiru Bafarawa, has distanced himself from presidential campaign posters flooding different cities in Nigeria which indicates he is interested in contesting the 2019 presidential elections in Nigeria under the party's platform.
The former Sokoto state governor, disclosed that he is yet to decide on his presidential ambition for 2019 as he is still consulting with his family, friends and political associates.
While he appreciated those supporting him to contest the elections, he also revealed he did not authorize anybody to produce and share any campaign materials on his behalf.
In a statement issued in Abuja on Friday, November 24, Bafarawa said: "It has come to my attention that some people whose desire is for me to contest the presidential primaries of our great party, the Peoples Democratic Party (PDP) have printed posters and produced other campaign materials with my name and photographs."
READ ALSO: Nigeria's economy better under Jonathan's government – Omokri blasts Sagay
"I am told that these materials have been distributed in some Nigerian cities including Abuja."
"While I am appreciative of the wishes of these Nigerians who deem me worthy to lead our country, I have yet to make a decision to contest for the presidency of the Federal Republic of Nigeria."
"I am still consulting with my family, friends and associates."
"Therefore, I have not authorised anyone to produce any campaign materials or display same at any event or venue."
"If and when I decide to contest the 2019 presidential race I shall communicate my decision to Nigerians in a public forum."
Source: Naija News