NHRC denies alleging the Presidency of diverting funds for IDPs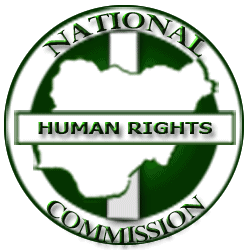 NHRC dismisses reports of alleging the Presidency of diverting funds for IDPs
The National Human Rights Commission (NHRC) has refuted a media reports that the commission's report on North-East Human Rights Assessment alleged the Presidency and others for siphoning funds meant for Internally Displaced Persons (IDPs).
The report was dismissed by Acting Executive Secretary of the commission, Oti Ovrawah at a forum in Abuja.
READ ALSO: EFCC obtains warrant to arrest ex-heads of NIA, DSS
The United Nations Development Programme, UNDP in partnership with the National Human Rights Commission had issued a draft report claiming that the Presidential Initiative on the North East, unlawfully diverted funds donated to assist Internally Displaced Persons, IDPs, in the country.
The report indicated thatthe presidential initiative dis not pay enough atention to the critical needs of IDPs in the areas of food, housing,  education and healthcare, but rather utilised a largepart of the funds on contracts that were found to have greatly benefitted several public office holder, including the former Secretary to the Government of the Federation, Babachir Lawal.
However officials of the National Human Rights commission have shed light on their stance on the accusation.