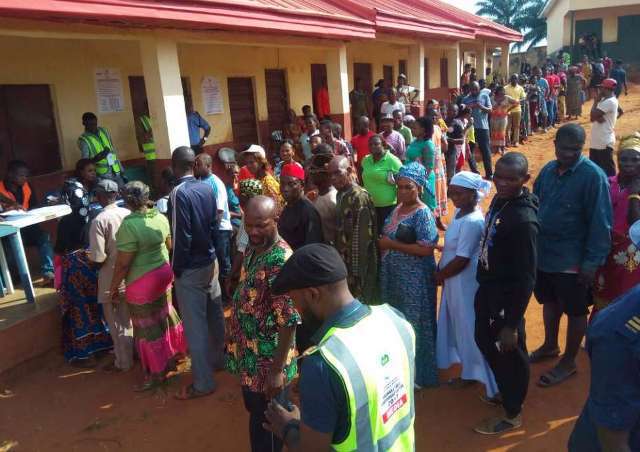 Some youths at Central School Odoakpu Onitsha, on Saturday, 18 November refused to cast their vote unless they were given money.
One of them said, "We won't vote for anybody if they don't give us money. Why should I vote? I have been unemployed for eight years now as a graduate. So, if they don't give me money I won't vote for anybody and I'm not alone in this decision. That is the resolve of most youths here."
Reacting to the development, the member representing the area in the State House of Assembly, Beverly Nkemdiche, who was there to cast her vote condemned the youths' decision.
She said,"It's wrong choice of words and approach."
"Election is a civic duty of every citizen. Why should somebody asked for money to exercise their civic duty?
"I don't buy to that, and I have no money to give to anybody."
Meanwhile, Senator Joy Emordi had applauded the peace that trailed the poll.
The Senator said she was impressed, stating that she had thought otherwise because of the speculation of eminent violence before the poll.
Source: Naija News