Boko Haram: Chibok girls to regain freedom soon – Buhari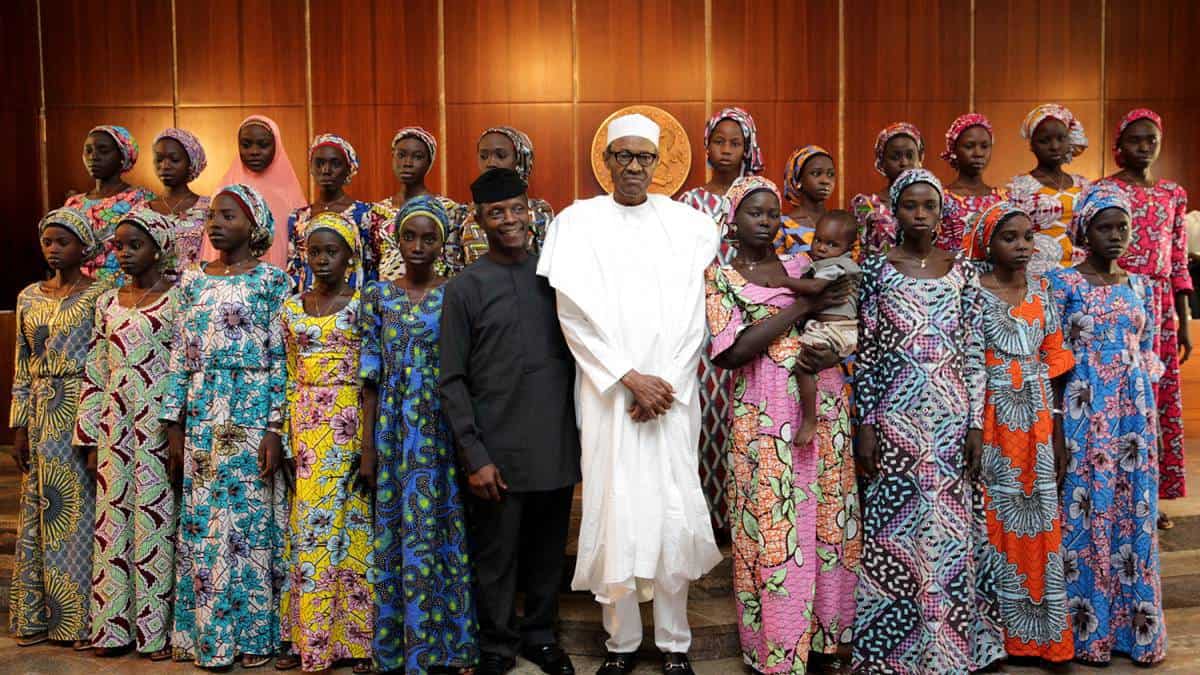 -President Buhari reveals government is working silently to secure the release of remaining Chibok girls.
-The girls were kidnapped from their school in Borno state by the Boko Haram sect.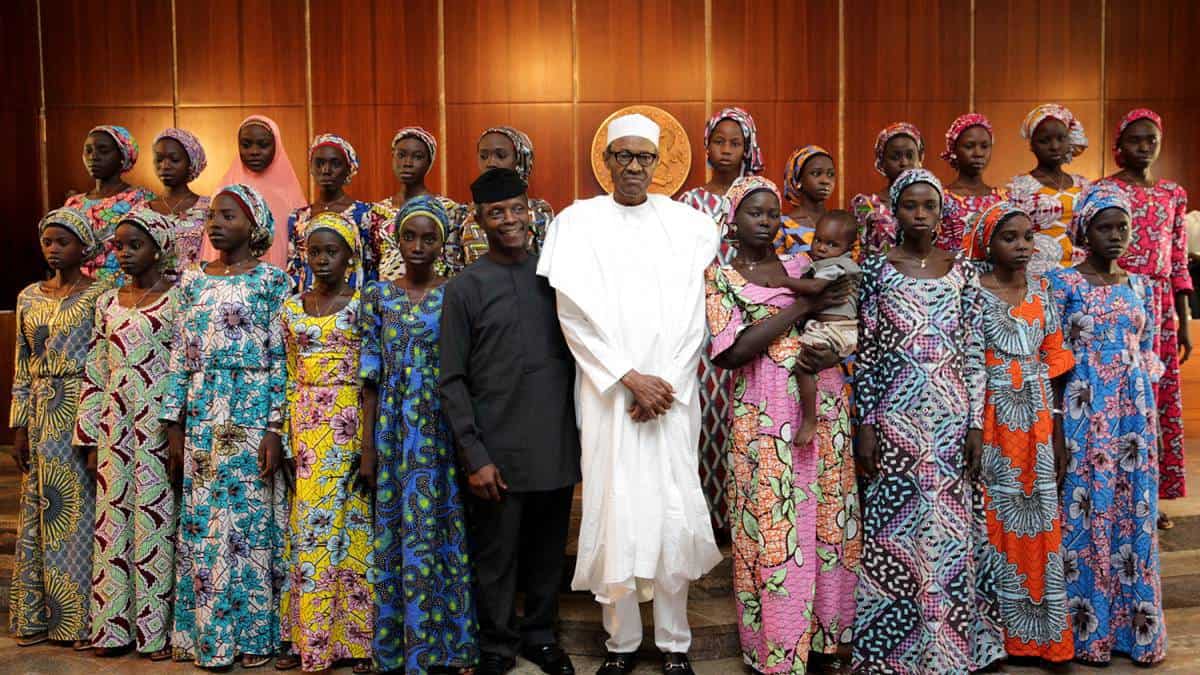 Remaining Chibok girls will re-unite with their parents soon.
President Muhammadu Buhari, has given assurances that the remaining Chibok schoolgirls still in Boko Haram captivity will be released soon.
He made the promise on Thursday at the book presentation entitled: 'Making Steady, Sustainable Progressive for Nigeria's Peace and Prosperity: A mid-term scorecard on the President Muhammadu Buhari Administration.'
"During the year it was my great pleasure to secure the release of 102 Chibok school girls. We are doing our best quietly and effectively as possible to get the rest released," Buhari said.
"We are working day and night with our international partners to release the remaining girls as soon as possible, as well as women and children still on captivity."
READ ALSO: All my appointees were selected on merit – says President Buhari
"On the current issues on herdsmen/farmers clashes, kidnapping and armed robberies within the confines of our limited resources, we are giving top priority to security," he said.
Recall that Parents of the Chibok schoolgirls, abducted since April 2014, recently wrote a letter to Buhari, in which they expressed sadness over the fate of their daughters who are yet to return from Boko Haram captivity.
Boko Haram insurgents abducted 276 girls from the Government Girls Secondary School, Chibok, Borno state.
After reaching a prisoner-swap deal with the federal government, the Boko Haram group, released 82 of the girls in May 2016, and five months later, 21 other girls were also freed.
Source: Naija News