UNILORIN explains delay in the release of its 2017/2018 admission list
-University of Ilorin appeals for understanding and calm over the delay in the release of its 2017/2018 undergraduate admission list.
-The school explained the delay is only been caused by some technical difficulties encountered in making use of the Central Admission Processing system.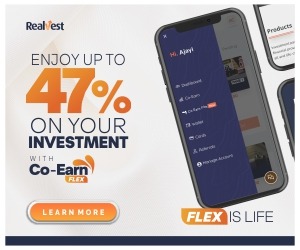 Unilorin appeals for calm over the delay in the release of admission list.
The management of the University of Ilorin, have appealed to candidates seeking admission into the University to exercise a little patience as the 2017/2018 admission list into the school will soon be released.
The chairman of the University of Ilorin Admissions Committee, Prof. O. T. Mustapha, gave assurances that the school authorities are working round the clock the ensure the release of the list as soon as possible.
Prof. Mustapha made the appeal last on Wednesday in an interview with Unilorin Bulletin.
He explained that the school is aware of  the anxiety caused by the delay in concluding the admission
exercise.
He further revealed that the University of Ilorin has met the requirements set by JAMB,
including deadline for submission of admissible students, but the newly introduced Central Admission Processing System (CAPS) by the Joint Admissions and Matriculation Board (JAMB), which is been used for the first time, is making the process a little cumbersome.
Prof. Mustapha said, "As far as the University admission is concerned, at the University
level, we are already through with the short-listing. But the new system introduced by JAMB
requires that when you are through with admissions, instead of going to Abuja to mark the
admitted candidates manually, you have to do it electronically."
"But this time around, we tried as much as possible to do that, but we have encountered some challenges with internet services, particularly when we tried to upload the list of our admitted candidates, which is very bulky".
READ ALSO: Breaking: JAMB announces date for 2018 examination
He then appealed to the candidates, saying, "They will have to be calm. Nobody is trying
to jeopardize the process. It is just a small problem and I don't think that it is insurmountable.
We will definitely overcome it. We are just worried about its effects on the academic calendar. So, we are working round the clock to correct this."
"We are concerned. We are trying our best. We have not been folding our arms. In fact, we are thinking of moving to another location where the strength of the internet facility would be enhanced."
"This is the first time we are using this electronic method. In the past, all you have to do after completing your admission exercise was to go down to Abuja and mark your candidates manually."
"Now, we went to Abuja and JAMB refused to let us mark manually. They wanted it done electronically. So, we had to come back and that was when we started loading the post-UTME scores and so on."
"Once we have enhanced internet facilities, and if probably, JAMB can strengthen its own bandwidth, I think the problem will stop."
Source: Naija News