President Buhari's visit restores hope in the South-East – UPP chieftain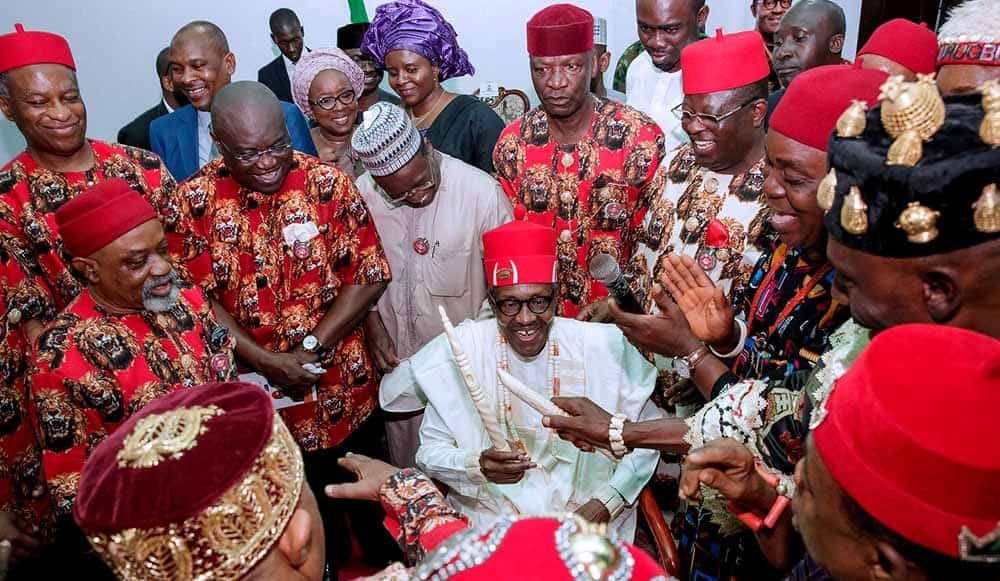 UPP chieftain says Buhari's visit gives hope to people of the South-East.
Ex-presidential candidate of the United Progressive Party (UPP), Chief Chekwas Okorie has expressed that President Muhammadu Buhari's visit to the south-east has given the people  hope.
Okori said the president's visit has made the people of the region to be rest assured that the Federal Government has not forgotten them.
Okorie gave his view on President Buhari's visit, while addressing journalists on Tuesday.
Terming the visit as a welcome development, the elder statesman also called on President Buhari to plan more of such official visits to the South-East region.
READ ALSO: Buhari arrives Ebonyi on working visit to the South East
He also appealed that Buhari considers "improving the state of infrastructure and especially roads in the south-east in order to add value to the nation's economy."
He added that Biuhari "was expected to visit the south-east before now. So his visit is a welcome development. We are impressed because it gives the people a sense of belonging. We enjoin all well-meaning Nigerians to welcome him.
"President Buhari's visit to the south-east has given hope to our people," he added.
Naija News recalls that Buhari arrived Ebonyi State on Tuesday for the first time since he became president.
As part of activities lined up for his South-East vist, President Buhari is expected to pay a visit to Anambra.
Source: Naija News