Senate approves $5.5 billion Buhari loan request
-Senate grants approval for $5.5 billion federal government loan.
-This follows a presentation of a report by its committee on local and foreign debts.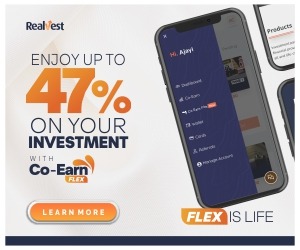 Senators pave the way for Nigeria to borrow $5.5 billion.
The senate, on Tuesday, approved the $5.5 billion loan request of President Muhammadu Buhari following the report of its committee on local and foreign debts.
Buhari had about a month earlier, requested the legislators to grant approval for the government to borrow $2.5 billion to finance the 2017 budget and $3 billion to refinance domestic debts.
Presenting the committee report to senators on Tuesday, Shehu Sanni, chairman of the committee, said the projects captured in the loan were "essential for rapid economic and social development of Nigeria".
"The projects when completed will create job through its chain of downstream economic activities," Sani said.
"The construction of the second runway of the Nnamdi Azikiwe international airport will enhance the safety of the air passengers, increase the use of airports by international airlines thus increase the revenue of the government.
"That the rail projects when completed will reduce the use of roads, its attendant congestion and thus minimise the cost of road maintenance.
"The Mamblilla hydro power project which has long been abandoned when completed will add substantially to the national grids thus improve power output of the country. The projects will improve the federal government's revenue."
READ ALSO: Buhari arrives Ebonyi on working visit to the South East
On his part, Ahmed Lawan, senate leader, expressed optimism that the loan would have a positive impact on the country's economy.
"The $3 billion, for the general public to understand, is not a loan that will be used today. This is a for payments for loans or debts incurred before and it is cheaper to borrow from outside because of th me current exchange rate of the dollar," Lawan said.
"So we are simply refinancing the payment of the debts. N2.5 billion will definitely, when fully and properly applied will make a huge difference in our economy."
Deputy Senate President, Ike Ekweremadu, also highlighted the resolve of the legislators to cooperate with the executive to deliver dividends of democracy to Nigerians
"Let me state clearly that this senate will continue to partner with the federal government on matter that concerns the federal republic of Nigeria," he said.
"Implementation of the 2017 budget is key, whatever needs to be done to ensure that it is implemented, we will continue to have the support of the senate."
The report was thereafter, unanimously approved.
Source: Naija News