I cut off my breast to survive cancer – Ondo Gov's wife, Betty Akeredolu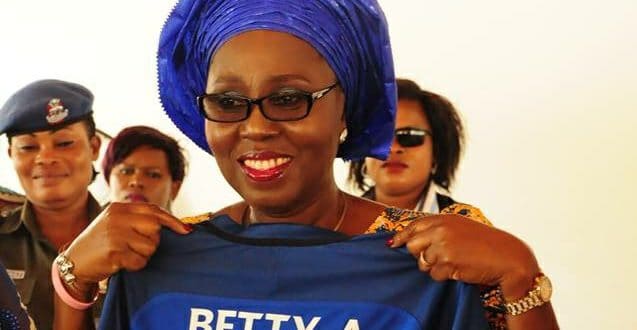 Betty Akeredolu says she remove one of her breasts to survive cancer.
Mrs. Betty Akeredolu, wife of the Ondo State Governor, Rotimi Akeredolu, has revealed that she cut off one of her breasts in order to survive cancer.
The Ondo first lady, who disclosed this in an interview with Punch, said, "It was after the examination that the doctor again confirmed there was a lump. Even at that stage, he didn't know what it was.
"I want to quickly emphasise something; it is part of the awareness campaign on breast cancer – that when a woman notices a lump in her breast, she cannot say what that lump is until she sees a doctor.
"It is the doctor that will recommend a test . It is after the test that she can know whether what she has is breast cancer or not."
Read also: Ignore Obasanjo at your own peril, Jonathan tells Atiku
When asked what her husband's reaction was when she told him, she responded:
"When I told my husband, he was scared but he didn't know that I had been fortified by the TV programme I watched.
"I think he must have wondered where I got the strength because I was on my feet and already prepared that whatever that woman did , I was going to do it and be okay. From then, my treatment commenced.
"The next line of treatment was mastectomy. By then, the level of my breast health care was at the rudimentary level. That was in 1997 . It was still the same radical mastectomy; I said remove the damn thing if that would make me live. We did that and the rest is history."
Source: Naija News