Enact anti-grazing law in Kwara – Monarchs call on govt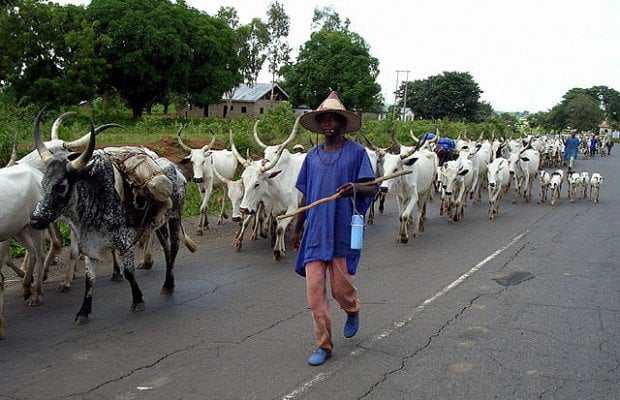 Traditionat Rulers urge the govt to prohibit open grazing in Kwara.
Following the recent enactment of anti-grazing law by Benue State Governor, Samuel Ortom, two traditional rulers in Kwara State on Friday called on the state government to also ban open grazing in the state.
Oba of Ilala Kingdom in Ifelodun Local Government Area, Alhaji Abdulwahab Adeyemi, in an interview with NAN, said there had been several clashes in his community between herdsmen and farmers.
He said, "Terrible things happen where farmers were wounded as a result of scuffles on their farms if they protest destruction of their farmlands by livestock.
"Ilala is predominantly an agrarian community but the sad thing is we can't have bumper harvest this year.
Read also: 106 inmates granted amnesty in Ogun
"Most of our harvest had been destroyed and when you approach the herdsmen to pay compensation, they end up given you N5, 000 for destruction of farm produce worth N500, 000. But I believe that with proper laws in place, nobody will take laws into his hands.
"The herdsmen are not our enemies and we can live amicably with proper laws in place."
He added that if the anti-grazing law is enacted, they can agree to allocate land dedicated to serve as ranches, as long as herdsmen do not encroach on their farmlands.
Chief Onire Afolabi of Igbonla Kingdom in Irepodun Local Government Area of Kwara, said anti-grazing law would be best to halt clashes between farmers and herdsmen.
He said if cattle are placed on ranches, their farmlands will not be destroyed by the animals.
Download NAIJA NEWS app: