We have created over 7 million jobs in Nigeria – CBN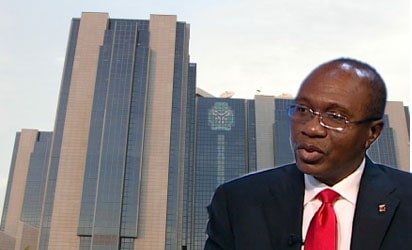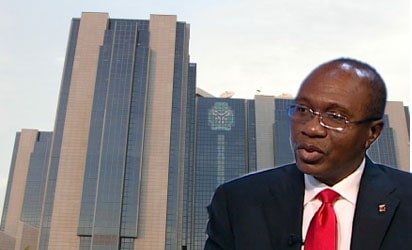 CBN has created the over 7 million jobs in the nation.
The Central Bank of Nigeria (CBN) has stated that its intervention programmes have created over seven million jobs across the country.
The acting Director of Corporate Communications Department, Mr Isaac Okorafor, disclosed the CBN's achievement on Thursday during the CBN Special Day, at the ongoing Lagos International Trade Fair.
CBN's spokesperson said the theme of the occasion: Promoting  Industrialisation for Economic Recovery and Sustainable Growth, is in line with the apex bank's development financing agenda, through the interventions in critical sectors of the economy.
Okorafor added that on the intervention scheme, its areas of concentration comprises agriculture, manufacturing, MSMEs and infrastructure.
READ ALSO: CBN offers Nigerians opportunity to become landlords
He stated: "It is  pertinent to note that the following CBN interventions have impacted the Nigerian economy through direct creation of millions of jobs as at August 2017: Agricultural Credit Guarantee Scheme Fund (ACGSF), 3,045,900 jobs; N200billion  Commercial Agricultural Credit Scheme (CACS), 1,134,772 jobs; N200billion SME restructuring & Restructuring &Refinancing Facility (SMERRF), 89,860 jobs; N300billion Power and Airline Intervention Fund(PAIF),7899 direct jobs and 14,304 indirect jobs; the N220billion Micro, Small and Medium Enterprises Development Fund (MSMEDF),139,156 jobs;Textile Sector Intervention Facility (TSIF),1,668 jobs".
Okorafor added that thus far, N44.18billion has been disbursed through the 13 participating Financial Institutions (PFIs) in the Anchor Borrowersí Programme (ABP) for the 200,000 small holder farmers across the 29 states cultivating over 234, 581 hectares of farmland. He also said the ABP has equally yielded 653,250 jobs.
In her opening remarks, the President of Lagos Chamber of Commerce & Industry, Mrs Nike Akande, enjoined CBN to pay more attention to the excess bank charges, liquidity management of the foreign exchange (forex) market and increased monitoring of the banks for financial sector stability and efficient service delivery to bank customers.
Mrs Akande, who spoke through  her deputy, Babatunde Ruwase, praised the CBN governor, Godwin Emefiele, for  his ability to manage a turbulent recession recently exited by the country.