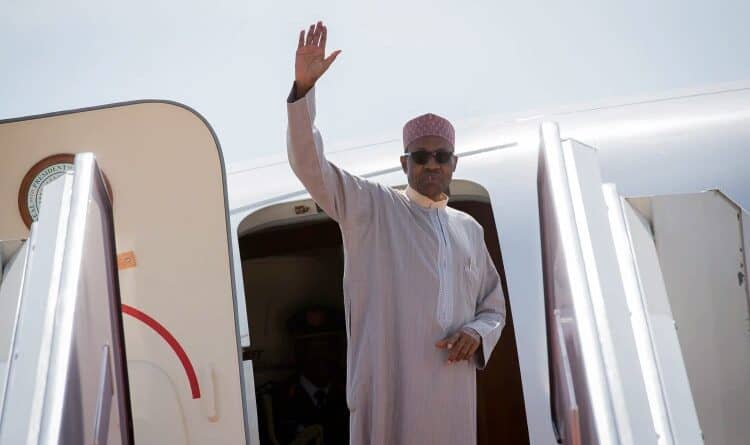 I wish Buhari re-contests for the office of President in 2019 – Ebonyi Governor
Governor Dave Umahi of Ebonyi has advised President Muhammadu Buhari to vie for second term in office, during the presidential election in 2019.
The governor said he wishes the President re-contests just as he has declared that he would re-contest the governorship election.
Umahi gave the advice on Thursday, while addressing State House correspondents in Abuja, during his visit to Presidential Villa.
Umahi, who is serving his first term as Ebonyi governor paid a visit to the Aso Rock Villa ahead of President Buhari's scheduled visit to Ebonyi, Anambra and Imo states.
The governor said President Buhari was very qualified to run for a second term in office.
According to Umahi, "Well, any first term governor would want to go for second term and if what you wish yourself, you should be honest enough to wish another person the same.
READ ALSO: 2019: PDP will take Nigeria back to hell – Lai Mohammed
"Since, Mr President is doing his first term and I am doing my first term, it's my wish to re-contest and I will as well wish the president the same to re-contest,'' he said.
Speaking on Buhari's proposed visit, "We pleaded with Mr President for the visit and before then we have been preparing, we are fully prepared.''
The governor said there are some projects that have been scheduled to be inaugurated by the President during his visit.
"We have quite a lot of projects that we have executed within the past two and the half years.
"We have three numbers of twin flyovers that is built across the African trans-atlantic road running from Enugu to Cameroun passing through Ebonyi State.
He added that, "So we have to build three twin flyover to decongest traffic on that road, each of the twin flyover is 700 metre length.
"We have completed two and the third one is 80 per cent done, Mr President will commission the two.
"We also have a mall that we call Ebonyi mall that is modelled after the famous Dubai mall.''
He stated that the president would lay a foundation stone for the mall during the visit.
"Also we are building a tunnel that dovetails into a flyover that is parallel to the existing flyover, that particular junction that is called Akanu Ibiam junction.
"We want Mr President to lay the foundation stone and that flyover bridge will be named after Mr President and we are sure to finish that project in the next 12 months.
"Mr President will also come back, he will be commissioning it when he comes back for his campaigns.''