Customs siezes 360 bags of rice allegedly belonging to Dangote Group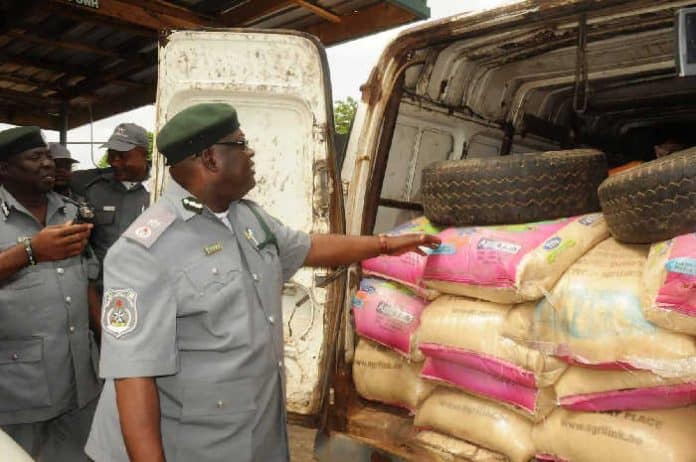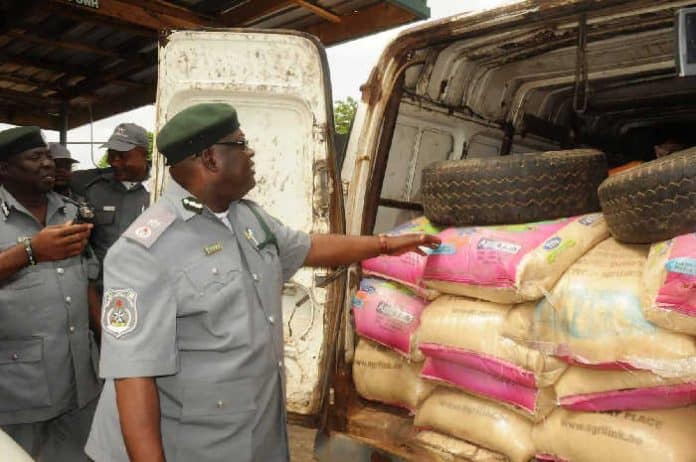 360 bags of rice allegedly belonging to Dangote Group intercepted by Customs.
The Controller of Nigeria Customs Service in Sokoto/Kebbi/Zamfara Area Command, Mr Nasiru Ahmad, said it had seized two trucks with 365 bags of foreign rice.
Represented by the command's Spokesman, Mr Magaji Mailafiya, Ahmad disclosed on Thursday that the confiscations were made last week Thursday and Friday along Illela-Sokoto road.
According to Ahmad the intercepted trucks are owned by Dangote Group, while the duty paid value of the 50kg bags of rice was N8.7m.
He said the imported rice were among the items banned from entering the nation through land borders.
He also added that that the action breached the Federal Government's fiscal policy on rice importation.
READ ALSO: Customs seize three containers of counterfeit drugs, vehicles, others
He said that the prohibited rice were siezed as a result of the vigilance of his men on border patrol.
"The contraband has a Duty Paid Value of N8, 748,320 and the two suspected importers along with the contraband items were arrested.
"They are in our custody and will soon be prosecuted accordingly," Ahmad said.
He called on Nigerians to assist the government's efforts on rice cultivation and other agriculture development initiatives by setting up processing industries geared toward viable economic development in the country.
He enjoined individuals, traditional and community leaders as well as groups to assist government to achieve "smuggle-free" society.
Ahmad said smuggling is "cripplers of nation economy which deterred employments, revenue and nation's security progress".