BREAKING: Okada riders protest in Lagos over seizure of their motorcycles.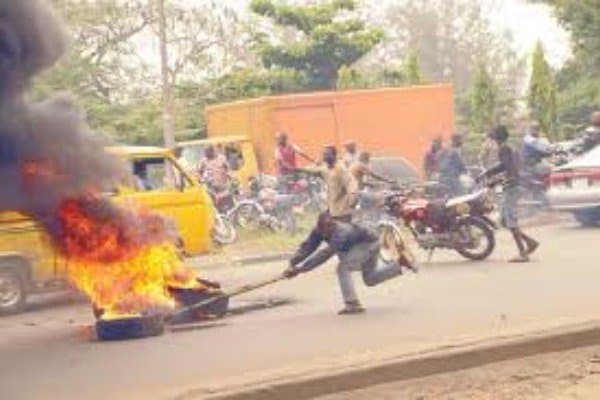 Okada riders protest the seizure of the vehicles.
Chaos has erupted at Iyana-Iba axis of Lagos Stat, close to the Lagos State University.
Scores of commercial motorcyclists popularly referred to as Okada have created a blockade on the road leading from Lagos to Badagry.
The Okada riders have been report to be protesting against the confiscation of their motorcycles.
READ ALSO: Plateau Attack: Victims buried in mass grave amid tears
The Okada riders, have made several bonfires along the road alleging that the motorcycles were seized by officers of the Lagos task force, Daily Sun reports
As at the time of this report, human and vehicular movement have been hindered, resulting in the comuters making a u-turn.