Biafra: IPOB posters, handbills on election boycott flood streets ahead of Anambra election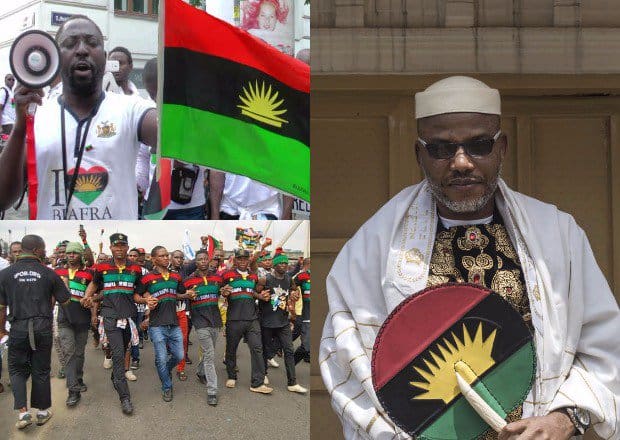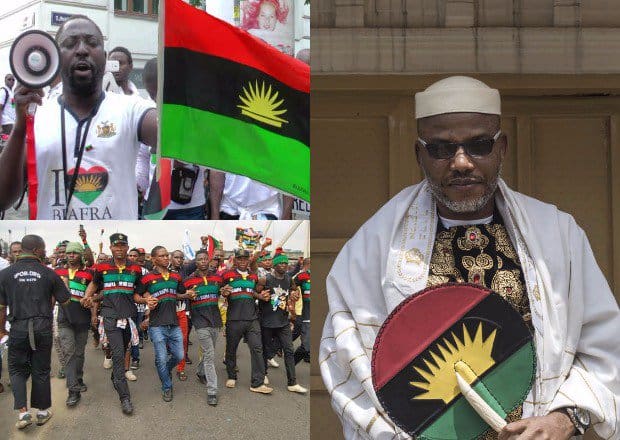 Streets and roads accross Onitsha and other places in the East have been flooded posters and handbills by the Indigenous People of Biafra (IPOB), calling on Biafrans to boycott election in Anambra State and other states.
The posters had picture of IPOB leader, Nnamdi Kanu with inscriptions like, 'No election in Biafran land and Anambra State,' and 'Vote for referendum' were pasted at strategic places, telling the people to stay indoors during the November 18 Anambra governorship election.
Naija News had earlier reported that a publisher was arrested for printing IPOB posters, but, despite that, the group went ahead to circulate the posters and handbills, insisting that governorship election in Anambra State should be boycotted.
The group said it would serve as civil disobedience, pending when a referendum will be conducted for exit of Biafra people in Nigeria.
It was gathered that the posters were seen two days ago with different messages and pictures, while some bore Kanu's picture while others had the late Dim Chukwuemeka Odumegwu Ojukwu's picture, telling residents to sit-at-home or boycott the forthcoming election.
Reacting to the boycott call, Chairman of the Civil Liberties Organisation (CLO) in the state, Mr. Vincent Ezekwueme cautioned IPOB for trying to create unnecessary tension, and said it would be detrimental and despicable if the election is boycotted.
Ezekwueme, however, urged every citizen of the state to participate in the election, just as he advised the people to vote for a candidate that will be responsible for their welfare.
Also, Board Chairman, International Society for Civil Liberties and the Rule of Law (Intersociety), Mr. Emeka Umeagbalasi advised pro-Biafran groups to participate in the election and elect credible people that will pilot affairs of the state and the country at large.
Umeagbalasi, who gave the advice when the leadership of Movement for the Actualisation of the Sovereign State of Biafra (MASSOB), led by Mr. Uchenna Madu, visited him in his office in Onitsha, said referendum would come through dialogue and agreement and not by force.
Umeagbalasi noted that the only way to be involved in a democratic society is to participate in the electoral system and not to boycott elections.
He said in as much as he believes in the struggle for self-determination as championed by MASSOB, IPOB and other groups, they must follow due process and peaceful manner to achieve their aim.