Anti-Open Grazing Law: Benue Community in Ebonyi applaud Gov Ortom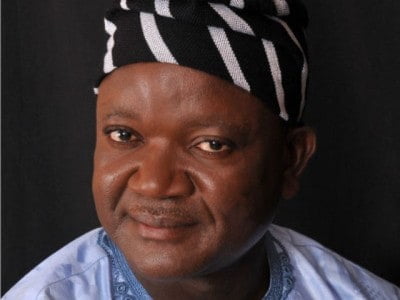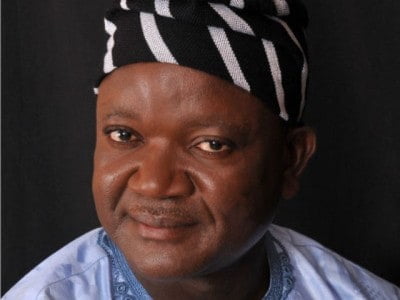 Some Benue state community in Ebonyi members have expressed joy at and support for the anti-open grazing law enacted in the state.
The group was received by Governor Samuel Ortom, along with the former President, Chief Olusegun Obasanjo, Ebonyi State Governor, David Umahi and other high ranking government official.
The anti-open grazing bil was promulgated began on November 1st, 2017.
Expressing delight at the law, the group's spokesman, Mr David Mtu said the Benue government's decision to pass a law to stop open grazing and foster ranching had imprinted the name of Governor Ortom in gold.
Mtu said, "Your Excellency, we are not physically at home but we have not stuttered in following developments at home, most recent being the Open Grazing Prohibition and Ranches Establishment Law which came into effect on Wednesday the 1st of November, 2017.
"The law which most of us couldn't wait to see its implementation has no doubt generated a lot of reactions. But majority of the lovers of peace in Benue and beyond have been unanimous that the law couldn't have come at a better time", Mr Mtu stated.
Applauding the governor for his bravery and dedication to the service of the Benue people, the group advised Ortom to "avoid distractions" and drive the implementation of the law.
READ ALSO: Benue: Nasarawa Cattle breeders call on FG to intervene anti-open grazing law
"We are full of joy by the birth of this legislation. We can't appreciate your administration enough for this wonderful gift to your people. We encourage you to avoid any distractions and push for the full implementation of the law to the latter. Posterity will never forget you", the group's leader emphasised.
Reacting to the group's expression of support, Governor Ortom appreciated the Benue Community in Ebonyi State for their solidarity and promised that the Open Grazing Prohibition and Ranches Establishment Law will be fully implemented.
Naija News recalls that the anti-open grazing bill was signed to law in May this year.