Chatham House: Wike wants revenue sharing formula adjusted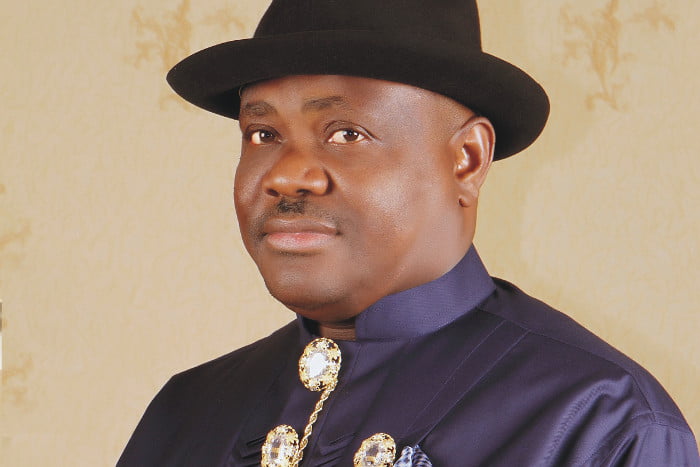 -Governor Nyesom Wike has called on the international community to save Nigeria's democracy from disintegrating.
-He also wants the states to have more funds in a new revenue sharing formula.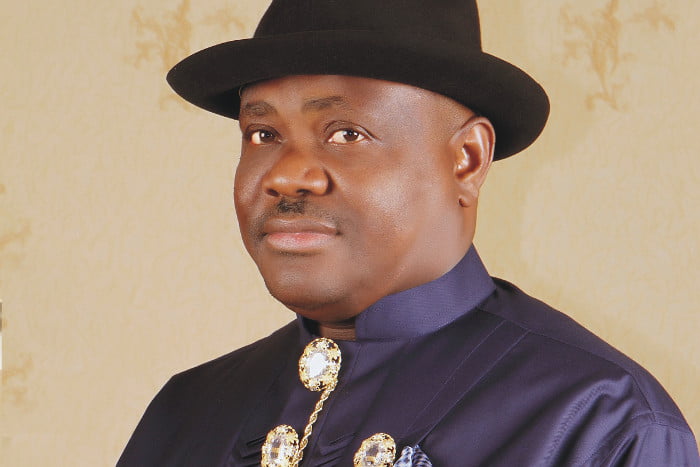 Governor Wike calls for restructuring in Nigeria's fiscal, political and judicial set up.
Rivers State Governor, Nyesom Wike has called on the international community to intervene and save Nigeria's democracy from self inflicted crisis.
Wike also called on the international community to compel the APC led administration to respect the judiciary and uphold the rule of law.
Wike further decried the current revenue sharing formula in the country which allocates 53 percent to the Federal Government, while the 36 states have to make do with the remaining 22 percent.
While speaking at the Royal Institute of International Affairs (Chatham House), London, the claimed Rivers state is suffering huge neglect from the federal government, despite contributing a huge percentage of the nation's resources.
"There is need for the international community to save the country and its democracy from imminent collapse by putting sufficient pressures on the Federal Government to uphold the rule of law, guarantee the integrity of the electoral system and do socio-economic justice to all segments of the Nigerian society
"The fact cannot be disputed that States bear greater development burden than the Federal Government. However, under the flawed revenue allocation regime, the Federal Government alone retains 53% of national revenue and allocates only 22% to the entire 36 States of the federation.
"Obviously, when 22% percent of national revenue is disaggregated among 36 States, what comes to each State is not more than 0.6 per cent on the average per annum, which by any stretch of imagination is incapable of funding serious developmental programmes for any State.
READ ALSO:STRIKE: Osun lecturers give Osun govt 21-day ultimatum to pay full salaries
"The politicization and active involvement of key national institutions, such as the Independent National Electoral Commission and the Police in the rigging of the re-run elections in Rivers State was not only an affront to democracy, such acts constitute a serious invitation to chaos with destructive consequences of unknown dimensions".
"For instance, the Federal Government has not undertaken any new development project in the State for the last two decades. Even the existing ones, such as the Port Harcourt international airport, the two seaports and the East – West highway have severely degenerated without attention for years."