2019 Elections: President Buhari is undermining democracy – Reno Omokri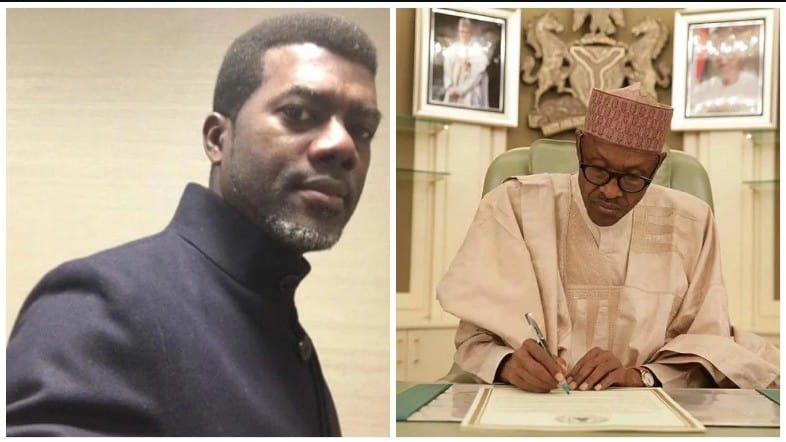 -Buhari reinstated Maina to fund his re-election bid ahead of 2019 Elections – Omokri alleges.
Reno Omokri accuses President Buhari of undermining democracy.
Former Special Assistant to past President Goodluck Jonathan on New Media, Reno Omokri, has called attention to what he described as President Muhammadu Buhari's lack of intention and capacity to hold credible elections in 2019.
Expressing his view through his facebook page, Omokri in his write up titled "letter to the international community" accused President Buhari of displaying the fascist in him by undermining democratic and taking Nigeria the way of Venezuela ahead of the 2019 Presidential elections.
Omokri gave to case studies of the two prominent opponents of the president, who have shown interest in contesting the Presidential elections of 2019.
"The first is the incumbent Governor of Ekiti state, Ayo Fayose. Exactly one hour after Governor Fayose declared, his Commissioner for Finance and the state Accountant General were arrested on trumped up charges to cripple the Fayose campaign.
"Also, when former Vice President Atiku Abubakar looked like he might be interested in the 2019 race, the government of President Buhari on October 11, 2017, curiously accused his firm, INTELS of not adhering to a policy that runs contrary to a legally binding agreement between the government and INTELS and on the basis of that unilaterally revoked a contract that was still in force. Obviously, this was done to neutralize him ahead of the 2019 Presidential election," Omokri explained.
He further pointed out that an international fugitive who is on INTERPOL's wanted list, Abdulrasheed Maina, was invited back to the country by the Buhari administration, according to a press conference by his family.
Omokri stated that the embattled Maina was reinstated to the civil service, where he was formerly dismissed over embezzlement of millions of dollars from the pension fund, and given a double promotion by the Buhari administration.
He added that there are speculations that Maina was smuggled into Nigeria in order to fund Buhari's 2019 election campaign.
READ ALSO: 2019: I'm ready for Atiku, others- President Buhari
"Being that Maina's gubernatorial campaign posters suddenly sprung up all over Northern Nigeria, it is generally suspected that he was brought in by the President to fund his reelection campaign with his loot especially as the president has fallen out with people like Atiku Abubakar and Bola Tinubu, who funded his 2015 election.
"This is all the more so given the fact that the head of the civil service revealed in a leaked memo that she warned the President against the act of reinstating a known criminal into the civil service, even though the President had lied to the Nigerian public that he was unaware that Mr. Maina had been recalled and reinstated," he said.
He alleged that the head of the civil service, Mrs. Winifred Oyo-Ita, is now being harassed by the Buhari government. According to him, the President's chief of Staff was caught on video attempting to threaten her for exposing the president as a liar.
"There is now a palpable fear in Nigeria about the fate of the 2019 election. Some people fear that the unprecedented militarization and intimidation in Nigeria under Buhari would render any credible election impossible.
"When he was an opposition leader, he contested the presidential elections in 2003, 2007 and 2011. At each of those elections he was rejected by the Nigerian people, yet he refused to accept the results and encouraged his followers to take to violence through combustible rhetoric including threatening that 'the dog and the baboon will both be soaked in blood' if he should suffer the same fate," Omokri explained.
Omokri argued that if President Buhari was unable to accept defeat as an opposition candidate and even threatened bloodshed and non recognition of the government in power, it would not be reasonable to expect that he would be able to conduct a credible election and accept defeat as an incumbent president.
See full letter:
Source: Naija News